The economic data continue to worsen in Europe. While it is difficult to find signs of concern in U.S. markets, wariness is etched in a few key corners of financial markets.
Precious Signals
Notably, the precious metals gold and silver look ready for a fresh upward push. Gold and silver can perform well in times of worry, and both have soared in recent months. The SPDR Gold Trust (GLD) is up 18.6% year-to-date (compare to the S&P 500 (SPY) which is up 19.3% year-to-date). GLD experienced a major breakout starting in early June and barely paused until the most recent peak almost 3 weeks ago. Now GLD looks like it confirmed support for the next run-up.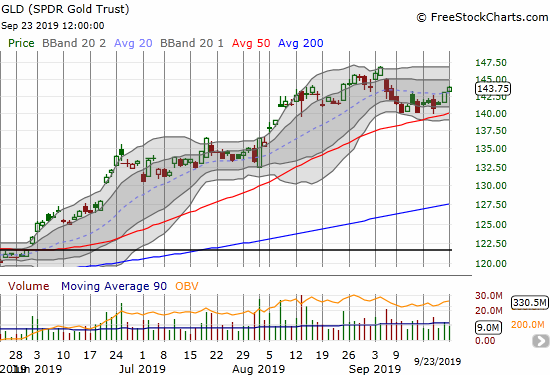 The setup for iShares Silver Trust ETF (SLV) looks even better. SLV gapped up for a 4.2% gain and suddenly looks ready to challenge its recent high. SLV is up 20.6% year-to-date.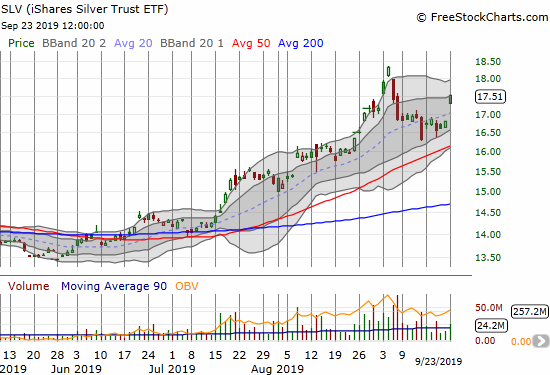 Bond Signals
Lower bond yields can also signal investor concerns about the future. Although the iShares Barclays 20+ Year Treasury Bond Fund (TLT) pulled back on Monday to a flat close, this measure of long-term bond yields looks like it is recovering from the recent pullback and brief 50DMA breakdown.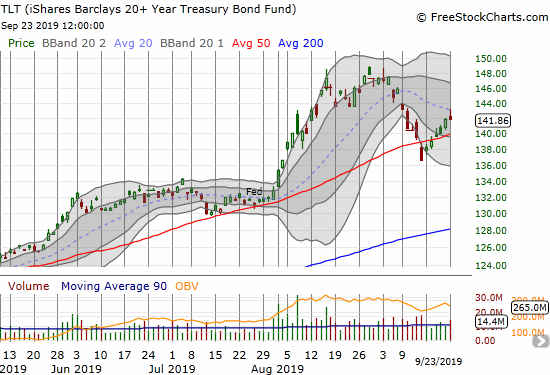 Currency Concerns
The currency market is also back to worrying in the form of a sagging Australian dollar versus the Japanese yen (AUD/JPY). After confirming the S&P 500's recent breakout with its own overdue breakout above 50DMA resistance, AUD/JPY is sinking again. Last week, AUD/JPY fell back sharply into a fresh 50DMA breakdown. I like to watch AUD/JPY as a leading signal of risk appetites given how slow the stock market can be in responding to simmering catalysts.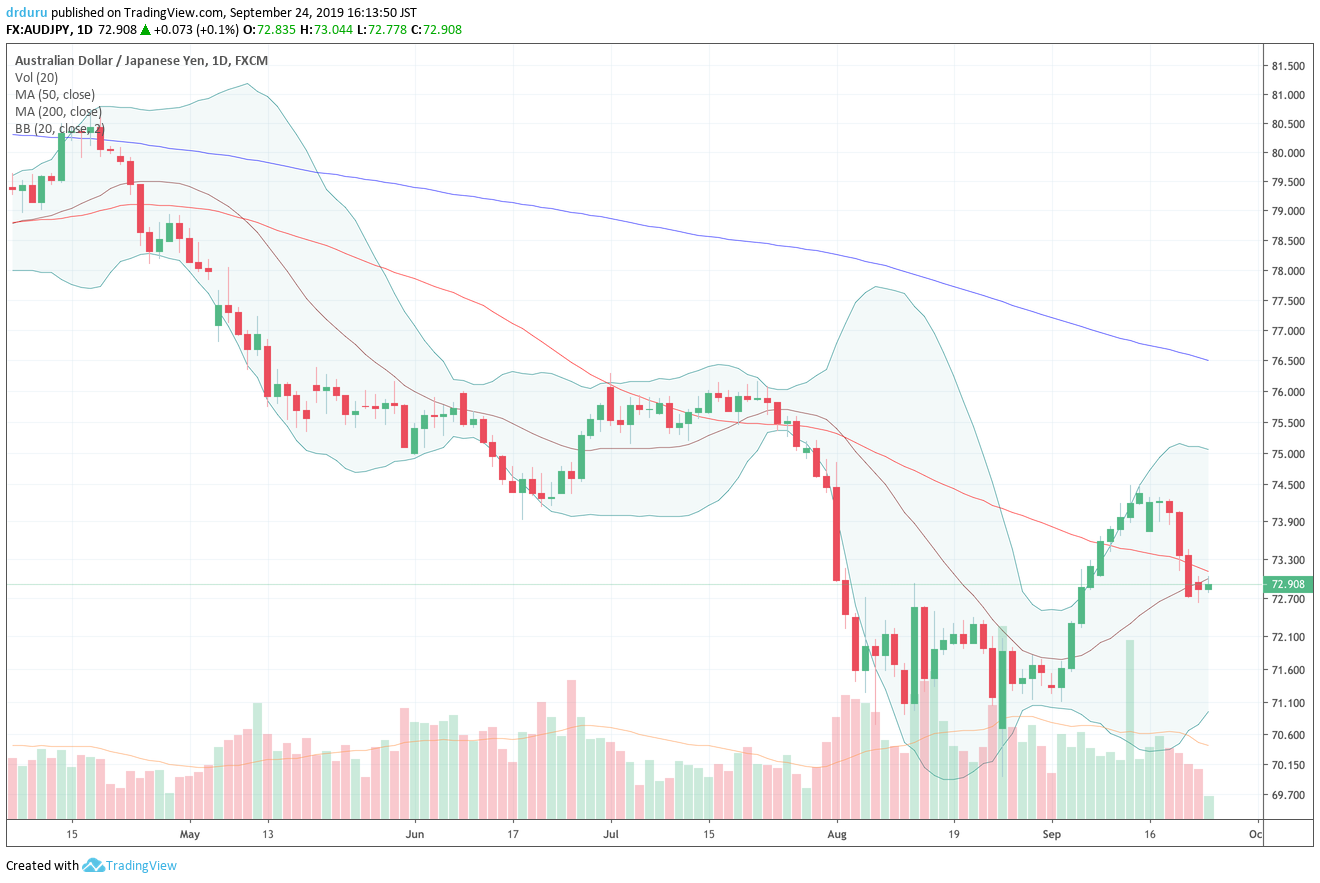 The Trades
While none of these signals is dramatic enough to flip me bearish from my neutral short-term trading call, I am keen to trade the reviving uptrends in GLD, SLV, and TLT. I maintain core positions in GLD and SLV shares. On Monday, I belatedly started accumulating call options in SLV. I will continue buying if SLV dips up to a close of Monday's gap up. I will also return to buying GLD call options. I bought call options in TLT on the 50DMA breakdown. I almost took profits on Monday but stayed my hand after noticing the concerning signals in AUD/JPY, GLD, and SLV.
Be careful out there!
Full disclosure: long GLD, long SLV shares and calls, long TLT calls, short AUD/JPY