If there were ever a time for Bitcoin (BTCUSD) to soar, the Coronavirus-inspired sell-off in global financial markets should be that time. The cryptocurrency increased 6.7% this week, but that gain did not even finish reversing the last big down day on February 26th when the U.S. stock market dropped into oversold territory. BTCUSD is even still down 15% from the last peak which printed just ahead of the all-time high of the S&P 500 (SPY).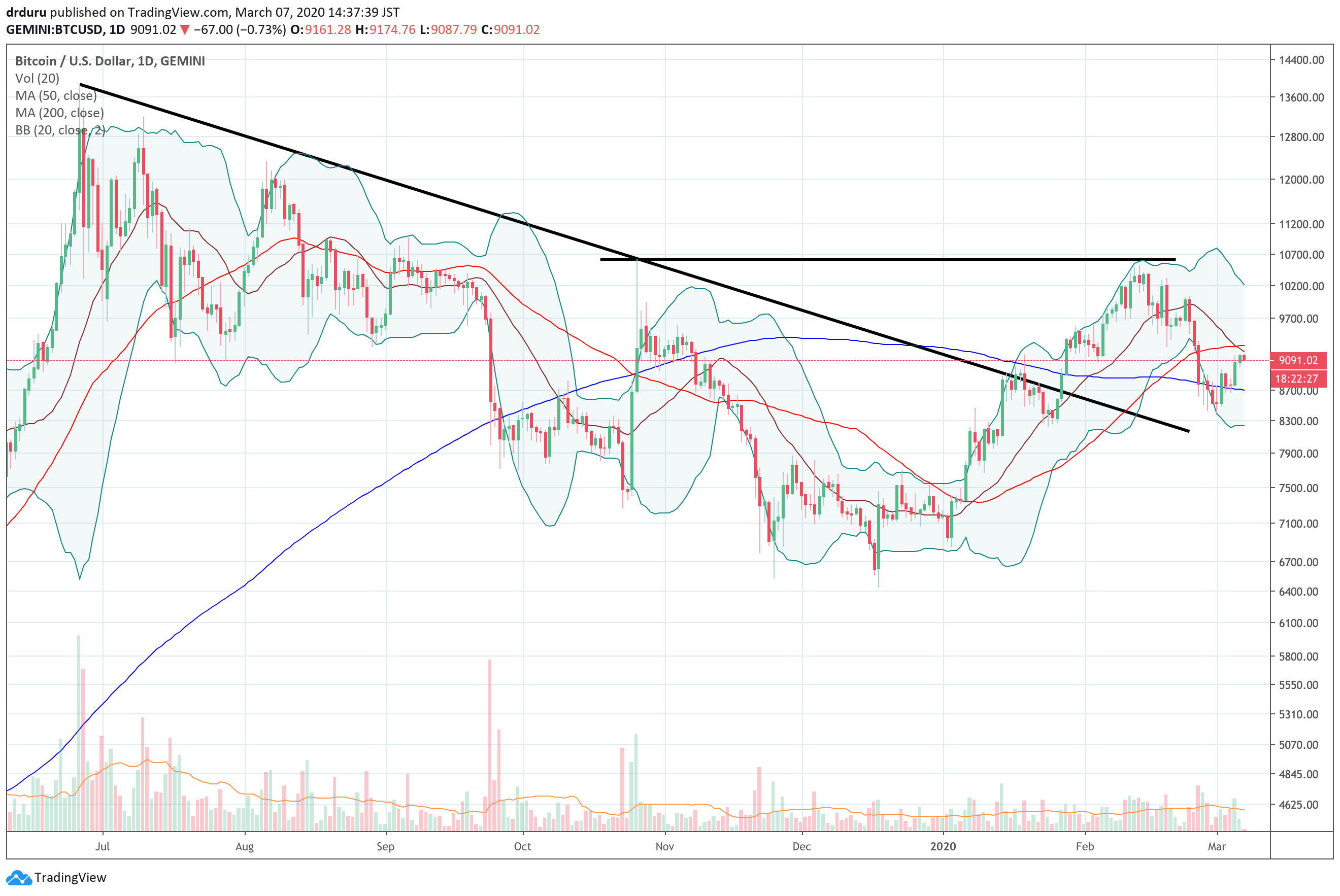 Bitcoin promises to provide a bulwark against fiat currencies and the accompanying instabilities in financial markets. This week's rise could be interpreted as confirmation given the U.S. Federal Reserve slashed its interest rate with the promise of more to come. However, the previous week the S&P 500 suffered an 11.5% plunge and BTC/USD performed even WORSE with a 14.5% plunge. Moreover, Bitcoin's bottom corresponded to the bottoming in the S&P 500. In other words, during this episode of volatility, angst, and more easy fiat money, Bitcoin is not providing the promised buffer. This failure particularly stands out given all the bullish reasons offered for Bitcoin's previous breakout above $10,000.
The Google Trend Momentum Check (GTMC) confirms the general lack of incremental interest in Bitcoin. Throughout the the twists and turns and volatility, searches for "Bitcoin" have languished in a small range. I confirmed each of the top countries in search interest and the U.S. showed similarly tepid search patterns.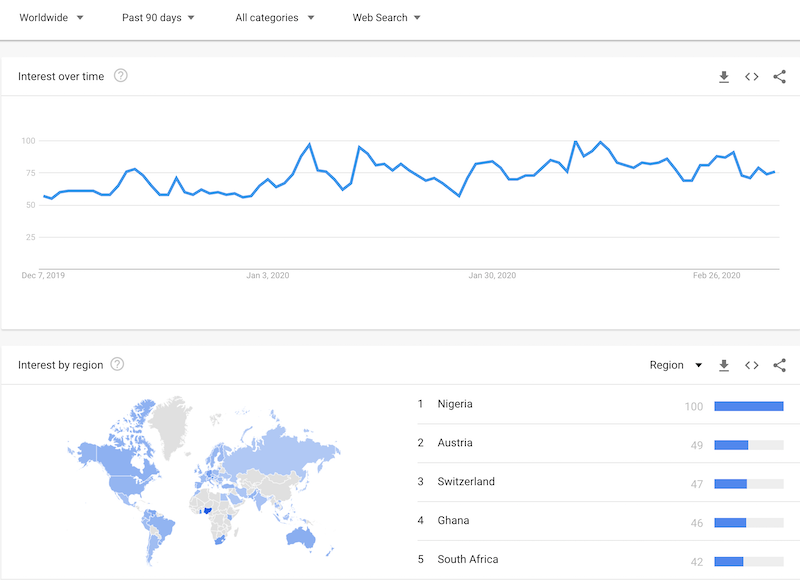 This recent failure further convinces me that looking for reasons to explain short-term rallies, and sometimes sell-offs, in Bitcoin are of little use. The technicals, including the GTMC, are sufficient sources of explanation. Longer-term the lofty aspirations of crypto ascendency provide underlying price support.
In my previous post on Bitcoin, I offered up 8250 as a critical support level. Bitcoin almost dropped that far. As planned, I accumulated a fresh tranche of BTC/USD on the way down. Now I await the next breakout surge in the the GTMC to announce fresh upside potential in Bitcoin.
Be careful out there!
Full disclosure: long BTCUSD