It was just two weeks ago when I pointed out an important technical change in the U.S. dollar against the South African rand (USD/ZAR). The USD/ZAR currency pair proceeded to decline nearly straight down until it reached toward the July lows. Based on the strong rebound underway, I am assuming the rally in the rand (the drop in USD/ZAR) has already come to an end for now.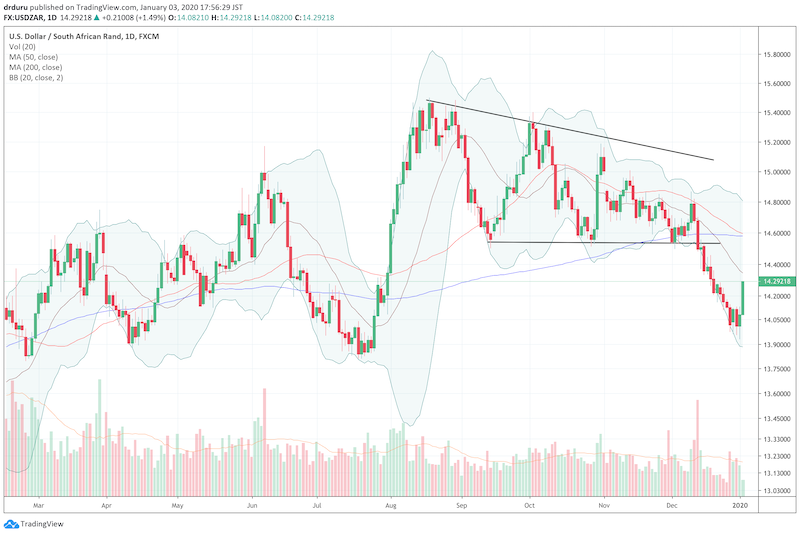 It turns out that the South African rand was benefiting like so many other currencies from a sharp sell-off in the U.S. dollar. The effect was so broad-based that it eventually ignited a fresh rally in precious metals. The sell-off was strong enough to create the U.S. dollar index's (DXY) most damaging breakdown below its 200-day moving average (DMA) in a very long time.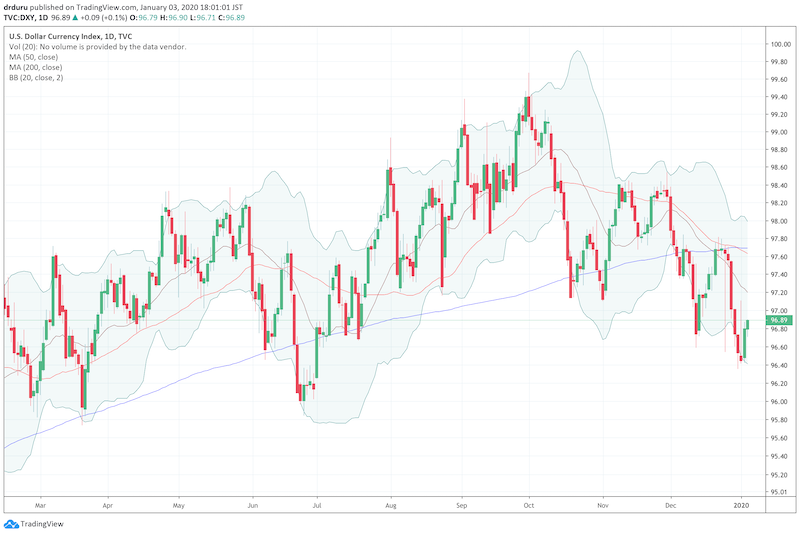 The current bounce in the U.S. dollar index makes me think the index is entering an extended trading range even as the index has printed generally lower highs and lower lows since the September multi-year highs.
The Trade
I took profits on my short USD/ZAR position as it approached July support. I did not expect USD/ZAR to sell-off so quickly and steeply, so I was eager to find a good excuse to close the position. I am now content to stay on the sidelines. While USD/ZAR looks poised to rally back at least to resistance from its 50DMA (a typical short-term trade at this juncture), I do not trust the U.S. dollar in its state of weakening. Moreover, investors seem eager to bet on global growth again and the rand should benefit over time from this change in sentiment. I am hoping to get a fresh chance to fade USD/ZAR at overhead trendline resistance.
Be careful out there!
Full disclosure: long and short various currency pairs including the U.S. dollar