With a Partial Phase One Trade Deal apparently at hand between the U.S. and China, emerging markets look more interesting than ever. I am scouring the charts for entry points in related currency pairs. The South African rand looks particularly interesting.
Against the U.S. dollar, the rand (USD/ZAR) created a double top from September, 2018 to August, 2019. From there, USD/ZAR slowly churned downward with bounces at or above the 200-day moving average (DMA). That pattern created a bearish flag with lower lows and lower highs until the flag broke down on the heels of the trade deal.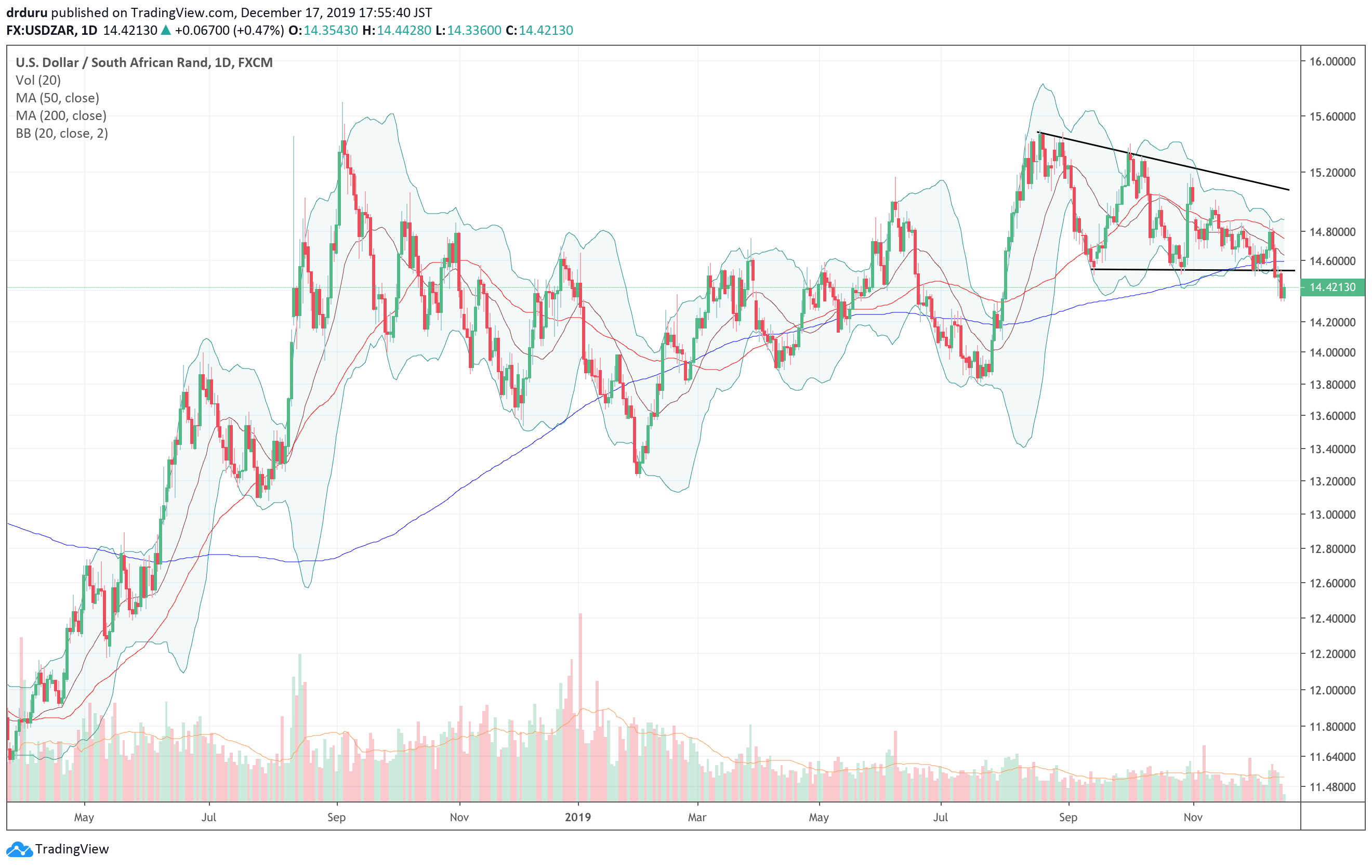 USD/ZAR broke the flag with a lower low and a 200DMA breakdown. This move sets up for a short with a clear stop loss above the 200DMA. Carry is another benefit of this trade with the benchmark repo rate set at 6.5%. This rate is particularly attractive in the context of a U.S. Federal Reserve which is promising to stay dovish for what seems like an indefinite period.
The iShares MSCI Emerging Markets Index Fund ETF (EEM) provides one interesting twist or caveat to this trade. EEM faded enough on Friday's trade deal news to close the day down fractionally. The selling continued on Monday to the tune of a 1.3% loss despite a 0.7% jump in the S&P 500 (SPY). EEM topped out right around the high of 2019 set in April. With a double-top looming in EEM, I cannot get aggressive on related trades.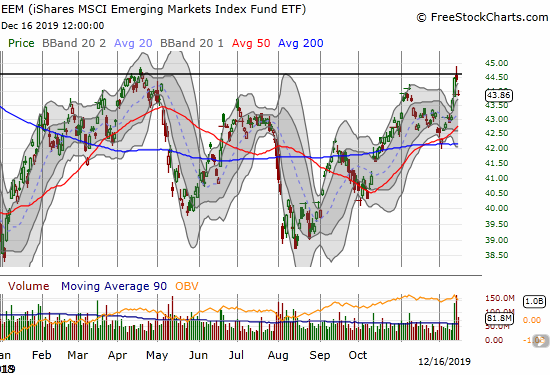 Be careful out there!
Full disclosure: short USD/ZAR