Last week I registered my surprise at silver speculators rushing to increase net long contracts to near multi-year highs. This move happened ahead of what was expected to be a parade of Fed-speak clearing the path for a March rate hike. The surge stood out even more given gold's surge did not bring net long contracts anywhere near multi-year highs. So I waited another week hoping for clarity from the next CFTC report. Much to my surprise, silver speculators stood firm in their positions despite the silver's major tumble from its recent high and the confirmation of the Fed's intent to hike rates at its March meeting. Gold speculators proved much more ready to back down. Contracts net long gold fell back close to levels prior to the one week surge.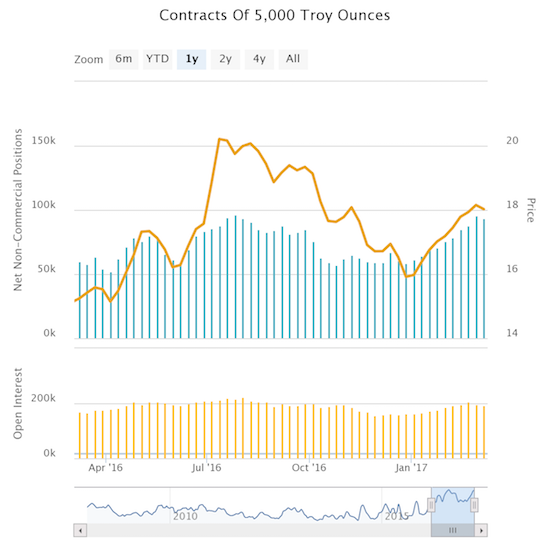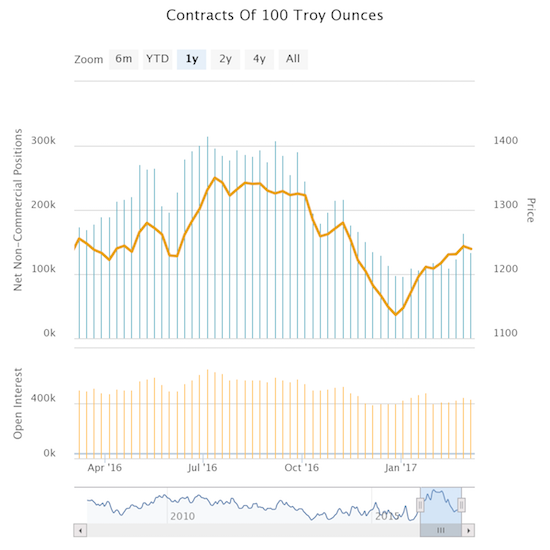 Source: Oanda's CFTC Commitments of Traders

(CFTC data are released on Fridays with data as of the previous Monday, so these data are as of Monday, March 6, 2017).
The iShares Silver Trust (SLV) broke down cleanly below its 50-day moving average (DMA). This breakdown confirmed resistance at the 200DMA. This move dissuaded me from following the speculators by trading around my core SLV position with call options on SLV and/or put options on ProShares UltraShort Silver (ZSL). In these situations I prefer not to fight with sellers and to celebrate with buyers. SLV is in technical no-man's land; I might as well wait until price action shows SOME sign of confirming the bullishness of speculators.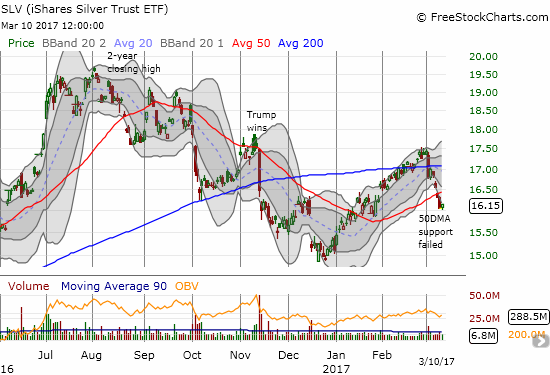 Source: FreeStockCharts.com
Not only is March a lock for a rate hike, but the market has locked in high odds for three rate hikes by December.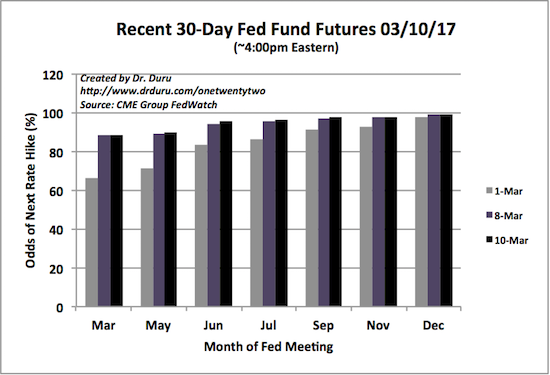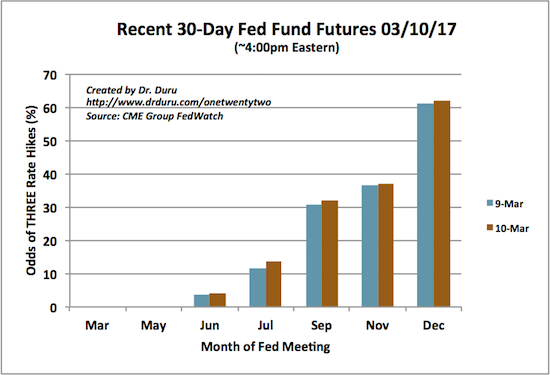 Source: CME FedWatch Tool

Full disclosure: long SLV shares, long GLD shares and call options