The Turkish lira suffered another run of sustained weakness this month. Weakness in the Turkish lira drove USD/TRY to new all-time highs. On Thursday, the Central Bank of the Republic of Turkey (CBRT) tried yet again to stop the bleeding. The Turkish Central Bank hiked its policy rate an entire 200 basis points from 8.25% to 10.25%. The CBRT delivered a good/bad news message to explain its move. Apparently, the Turkish economy is recovering rapidly and strongly from the pandemic. However, inflation pressures are greater than expected or desired.
"Pandemic-related supply-side inflationary factors were expected to gradually phase out during the normalization process and demand-driven disinflationary effects were expected to become more prevalent. Yet, as a result of fast economic recovery with strong credit momentum, and financial market developments, inflation followed a higher-than-envisaged path. The Committee assessed that the tightening steps taken since August should be reinforced in order to contain inflation expectations and risks to the inflation outlook. Accordingly, the Committee decided to increase the policy rate by 200 basis points to restore the disinflation process and support price stability."
The currency markets initially bought the lira on the news.
A Long Trail of Tears
Still, the two consecutive rebounds from intraday lows suggest the CBRT needs to do more. The monthly chart of USD/TRY shows the awesome challenge ahead for the CBRT. The Turkish lira has suffered a massive devaluation that really took off after 2012.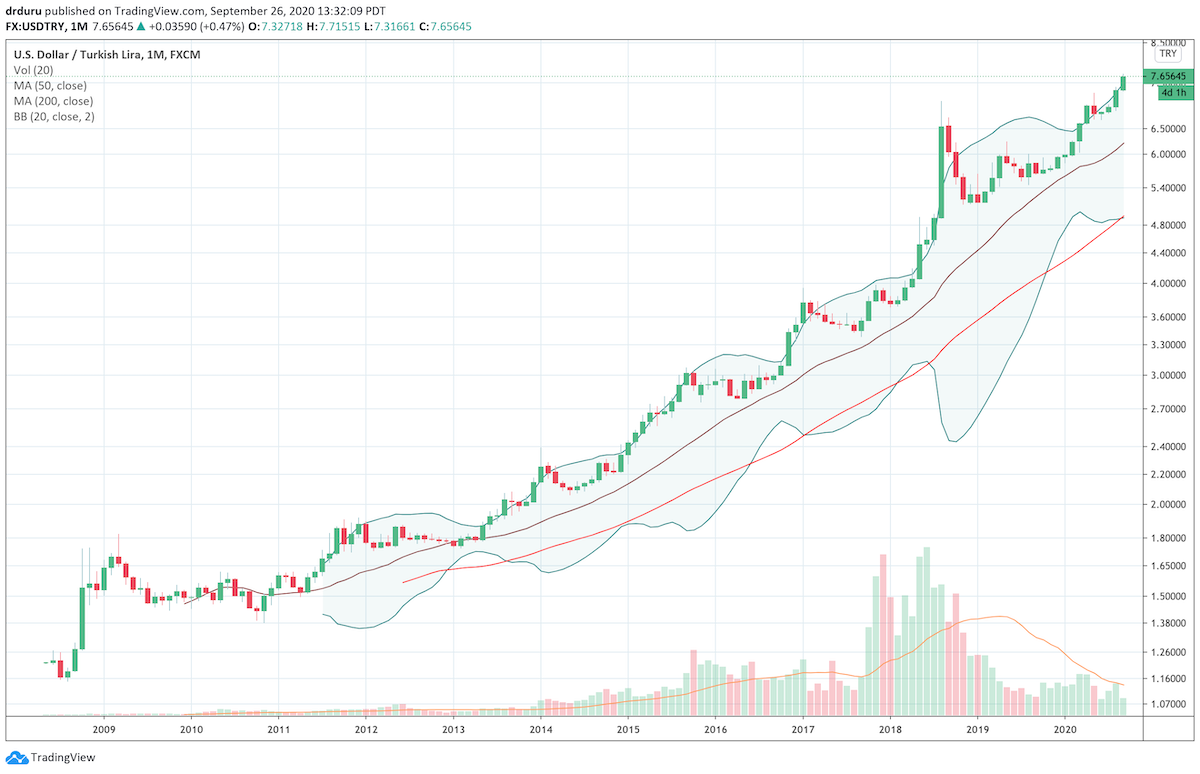 The CBRT pegged the new policy rate to current inflation levels. Reuters quoted analysts claiming that the policy rate needs to go above inflation to have a sustained positive impact on the currency. Can the CBRT raise rates further even as Turkish President Recep Tayyip Erdogan continues to favor lower rates? Moreover, is the Turkish economy on a sustained path of recovery that can sustain yet tighter monetary policy. The CBRT must strike an extremely fine balance in setting policy!
The Trade
I had a very small position short USD/TRY going into the surprise CBRT move that hiked the policy rate. For a brief moment I thought my speculation was validated. Yet, if USD/TRY prints new highs, the trade takes on the risk of waiting for yet more CBRT action to bolster market confidence. The trade is a success if USD/TRY just pulls back to its upward trending 50-day moving average (DMA).
The apparent bottoming in the U.S. dollar index (DXY) presents another risk factor. The index does not include the Turkish lira, but a strengthening in this index should cascade out to riskier currency pairs like USD/TRY.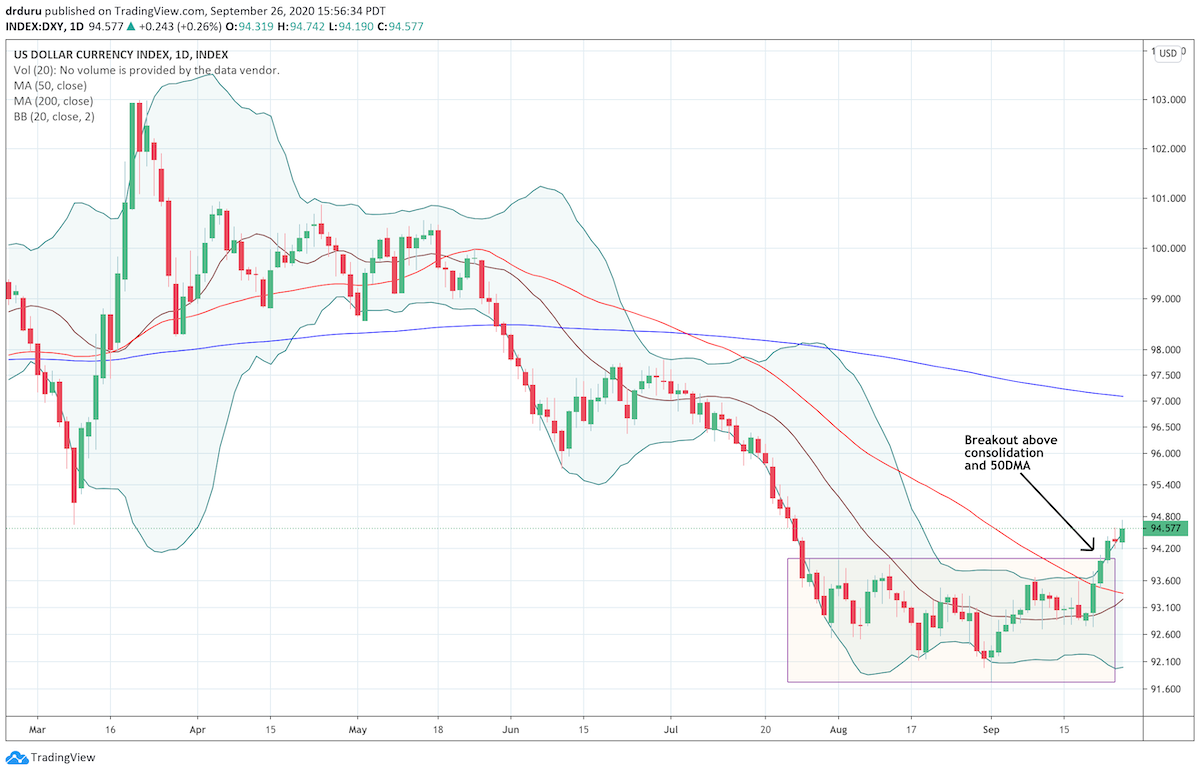 Be careful out there!
Full disclosure: short USD/TRY