This post is a quick addendum to the Above the 40 post I published just ahead of a complete freefall in global financial markets. At the time of writing, futures are showing a 5% drop in the S&P 500 (SPY)!
The crash is reflected in real-time in the currency markets. I actively watch the Australian dollar versus the Japanese yen (AUD/JPY) as an indicator of risk attitudes. AUD/JPY was down over 5% at the time of the following snapshot. The currency pair was last at these levels in the middle of the financial crisis!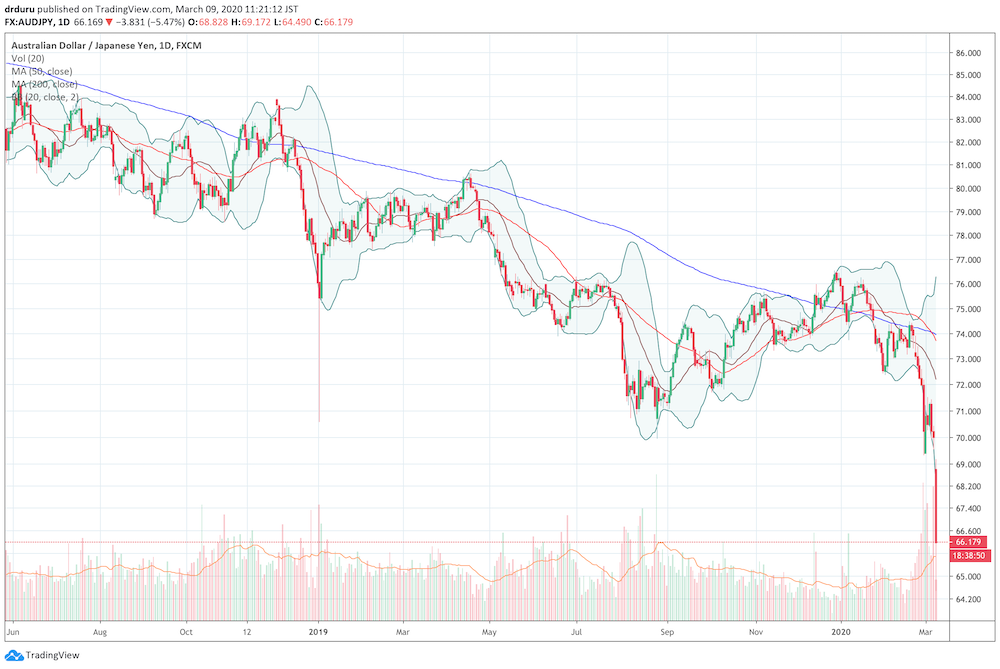 It turns out the true Black Swan of financial markets is the sudden price war between Saudi Arabia and Russia over oil. Commodity-reliant countries are watching their currencies plunge. The Mexican peso has so far lost 7% against the U.S. dollar. USD/MXN is trading near the post-crisis high set in 2016 in the wake of the last oil shock.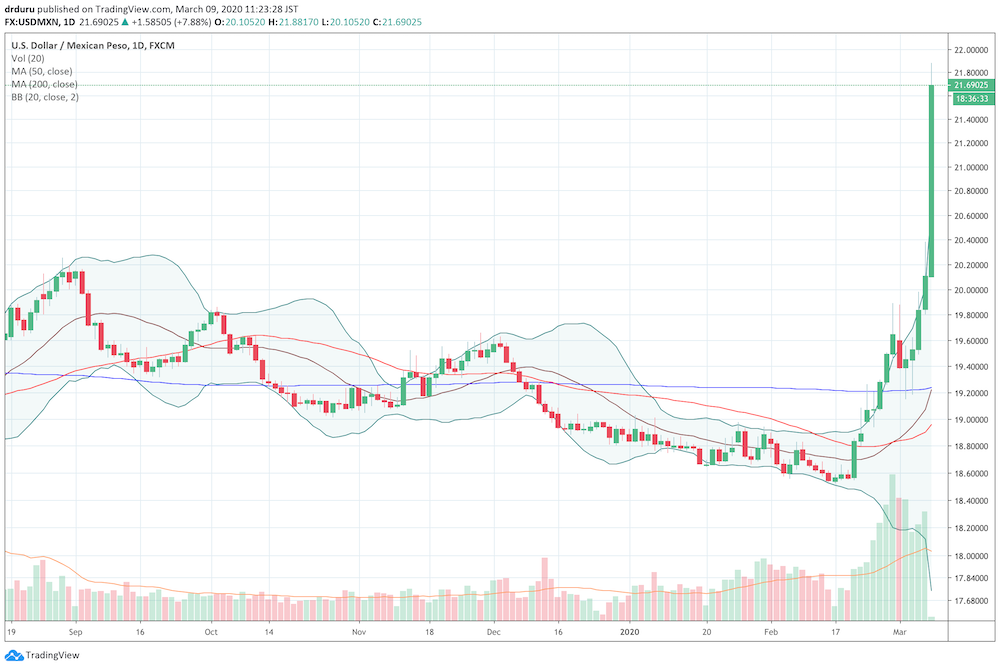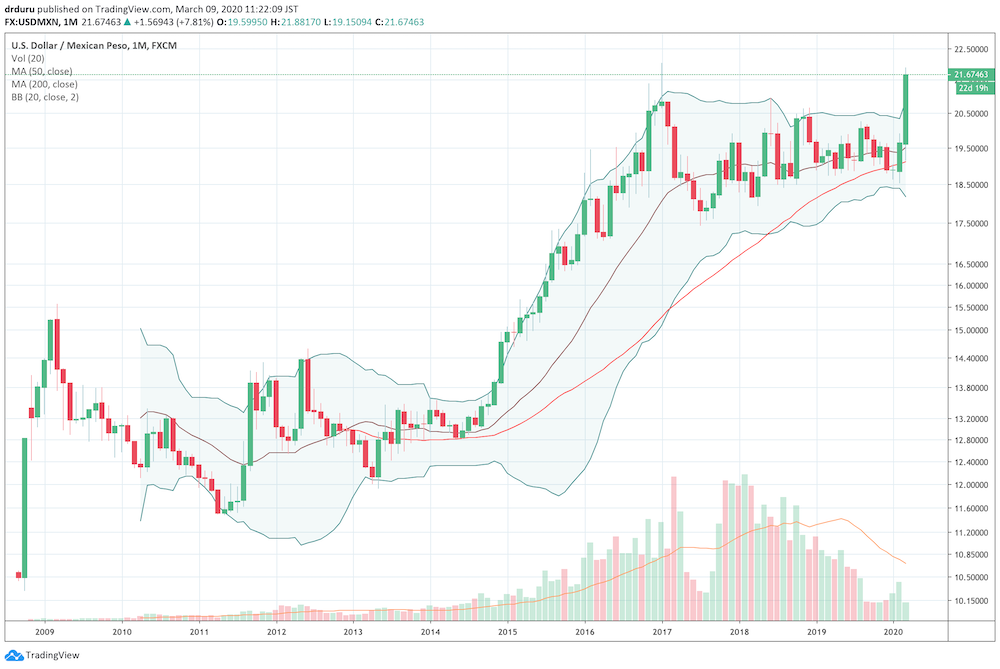 The situation is obviously fluid. I already have to rewrite a post in progress on the rush to zero interest rates by the major global central banks! However, what is NOT fluid is my desire to buy into this panic and extreme oversold condition, especially in building long-term investments. So my last Above the 40 post still stands with the huge caveat of my hindsight wishing I still maintained more backstop puts!
In the meantime, I am picking carefully my spots on favorite currency plays. I am flipping shorts on AUD/JPY and GBP/JPY while adding to longs on emerging market currencies. I have written several times about the resilience of the peso. While all that strength gave way in a flash tonight, I am rebuilding a USD/MXN short in the expectation that in due time the currency will return to levels from last week and the previous consolidation area.
Note well that with volatilities at astronomical levels, anything and everything is possible at this point!
Be careful out there!
Full disclosure: short USD/MXN