In late August, I wrote about a bad turn for the Turkish lira. Over two months later, the lira is around the same price levels in USD/TRY and EUR/TRY – two key pairs for the lira – but the path to this point has featured plenty of volatility. From a technical perspective, USD/TRY is testing support at its 200-day moving average (DMA) for the second time since late August. EUR/TRY is also testing its 200DMA support. However, weakness in the euro helped take EUR/TRY as far as the August lows before rebounding into the current test.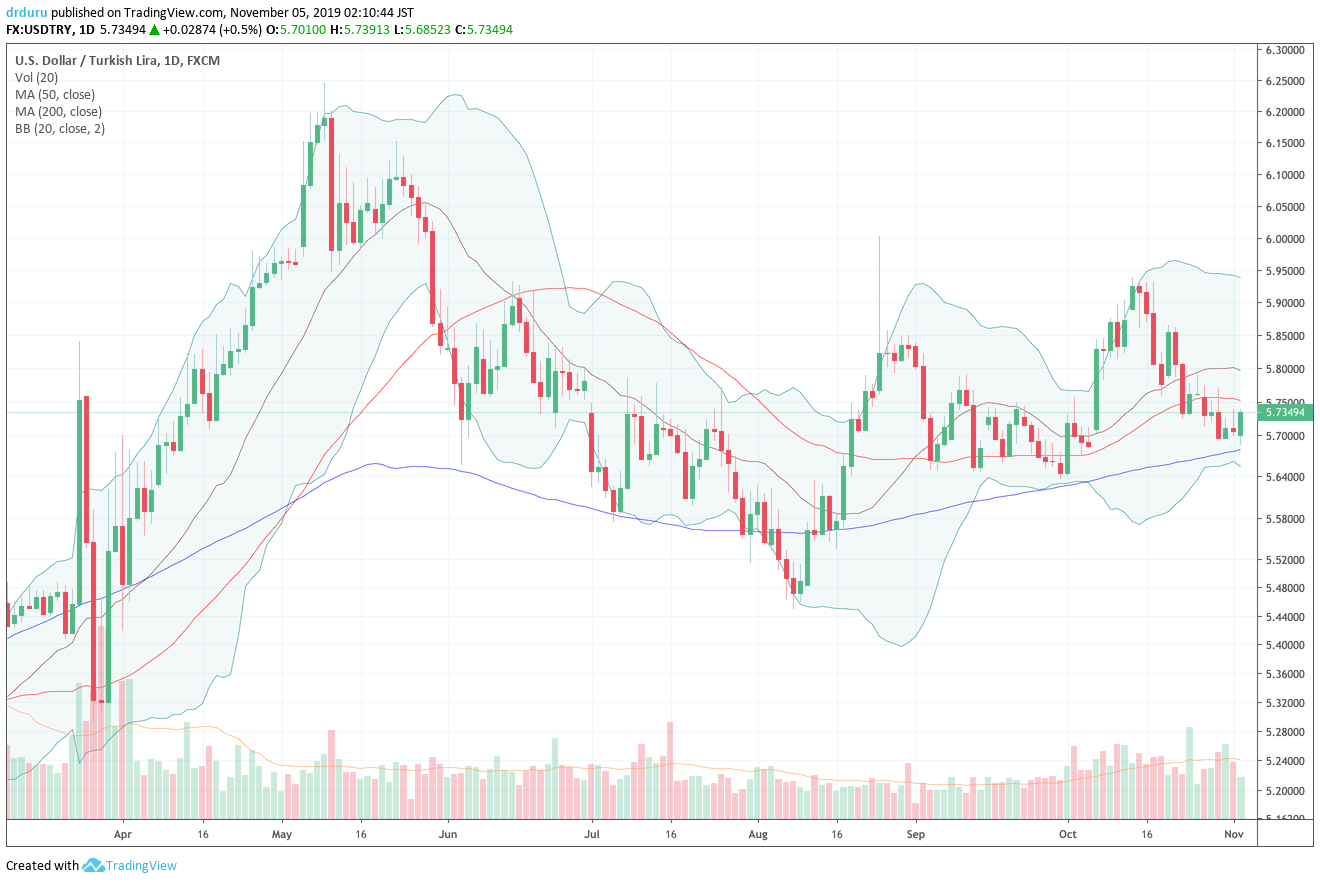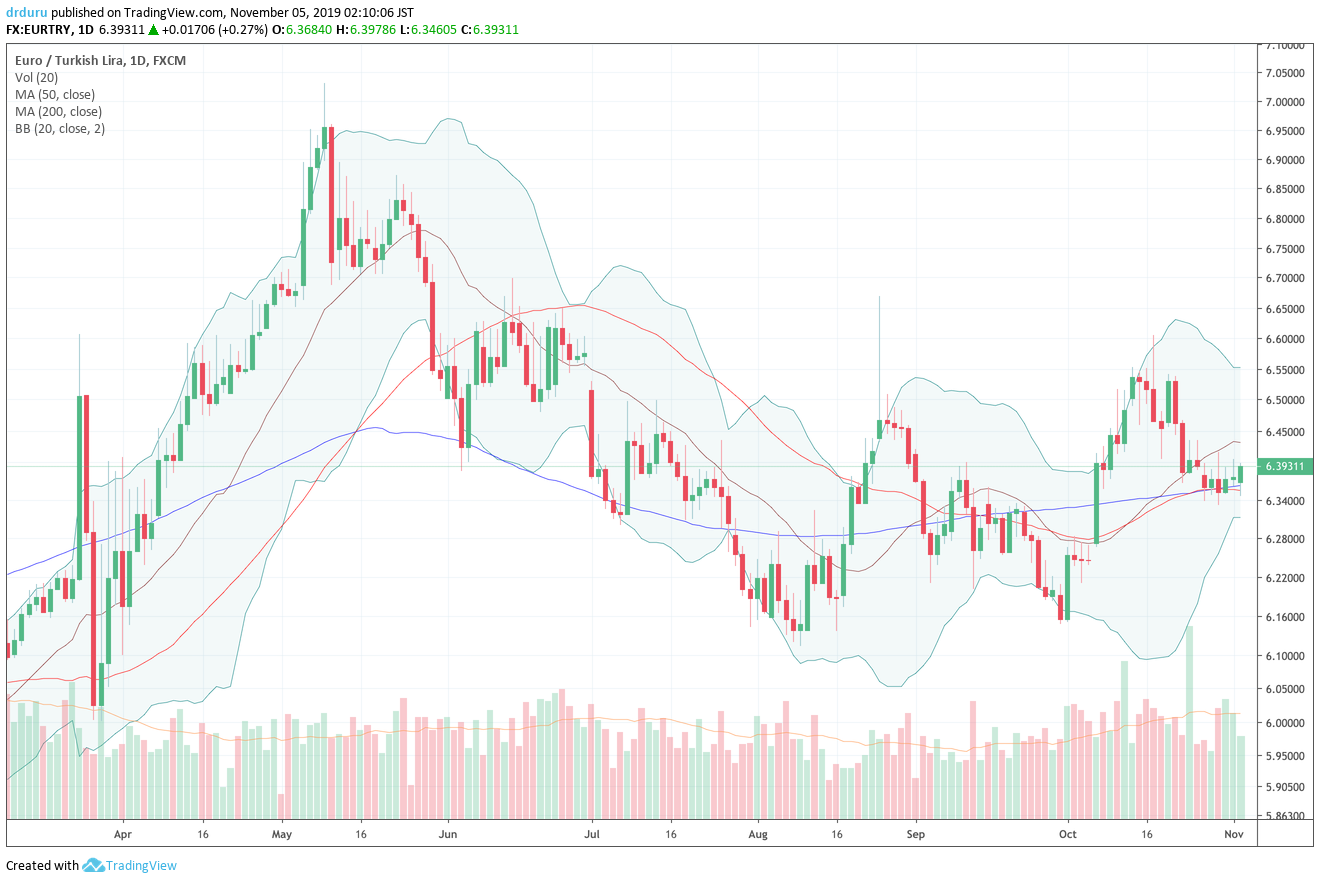 The bad turn in late August climaxed on August 26th with another of those extreme moves in the Turkish lira. I never identified a specific catalyst, I assumed low liquidity conditions at the time exaggerated the positioning of aggressive traders. These moves are typically good to fade, so instead of dropping my small position short EUR/TRY, I added to it. I took profits in stages: first at 200DMA support and finally on the way to the test of the August lows. Along the way, the Central Bank of the Republic of Turkey (CBRT) used softer inflation as an opportunity to cut rates on September 12th. Similar to the last rate cut, the market responded favorably with buying interest for the lira. The end of the rally in the lira coincided with the CBRT's announcement of a foreign exchange gold swap market.
My profit-taking opened the way to fade the subsequent bounce in the lira. I targeted the 200DMA as resistance for EUR/TRY. Geopolitical events had other ideas: the U.S. announced a withdrawal from Syria and Turkey promptly moved into the vacuum to go after Kurds. Unlike the last time I was caught flat-footed, I decided not to add to the position. While a truce quickly unfolded, the situation remains fragile from the accounts I have seen. The tribulations of war no doubt dampened the market's enthusiasm for buying lira after the CBRT used on-going disinflation to cut interest rates again.
Still, the Turkish lira has strengthened enough to generate the current test of 200DMA support on the lira pairs. This juncture is a key test for the lira, but I am not looking to trade it. I will stand pat as long as long as geopolitical problems remain at critical and urgent levels.
Be careful out there!
Full disclosure: short EUR/TRY