The honeymoon seems already over for the new governor of the Central Bank of the Republic of Turkey (CBRT).
After the promotion of Murat Uysal to governor of the CBRT, I concluded the Turkish lira would weaken. That weakness lasted all of one day, and the lira proceeded to bounce around in a range. Next came a rate cut that actually helped the lira strengthen. Both the euro (FXE) and the U.S. dollar (DXY) pairs with the Turkish lira broke through support at their respective 200-day moving averages (DMAs). Now that breakdown is over with both USD/TRY and EUR/TRY ending their 200DMA breakdowns but also starting 50DMA breakouts.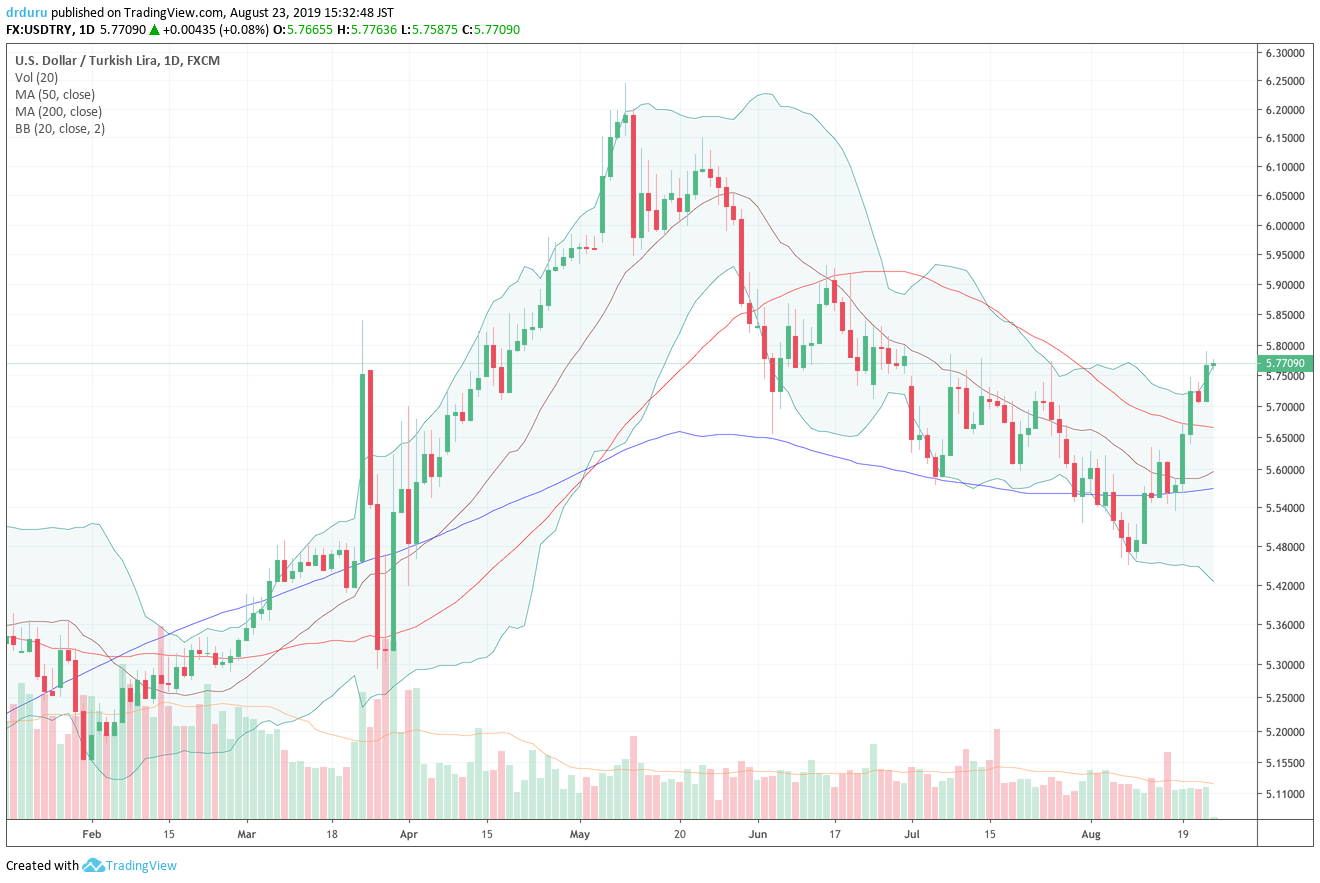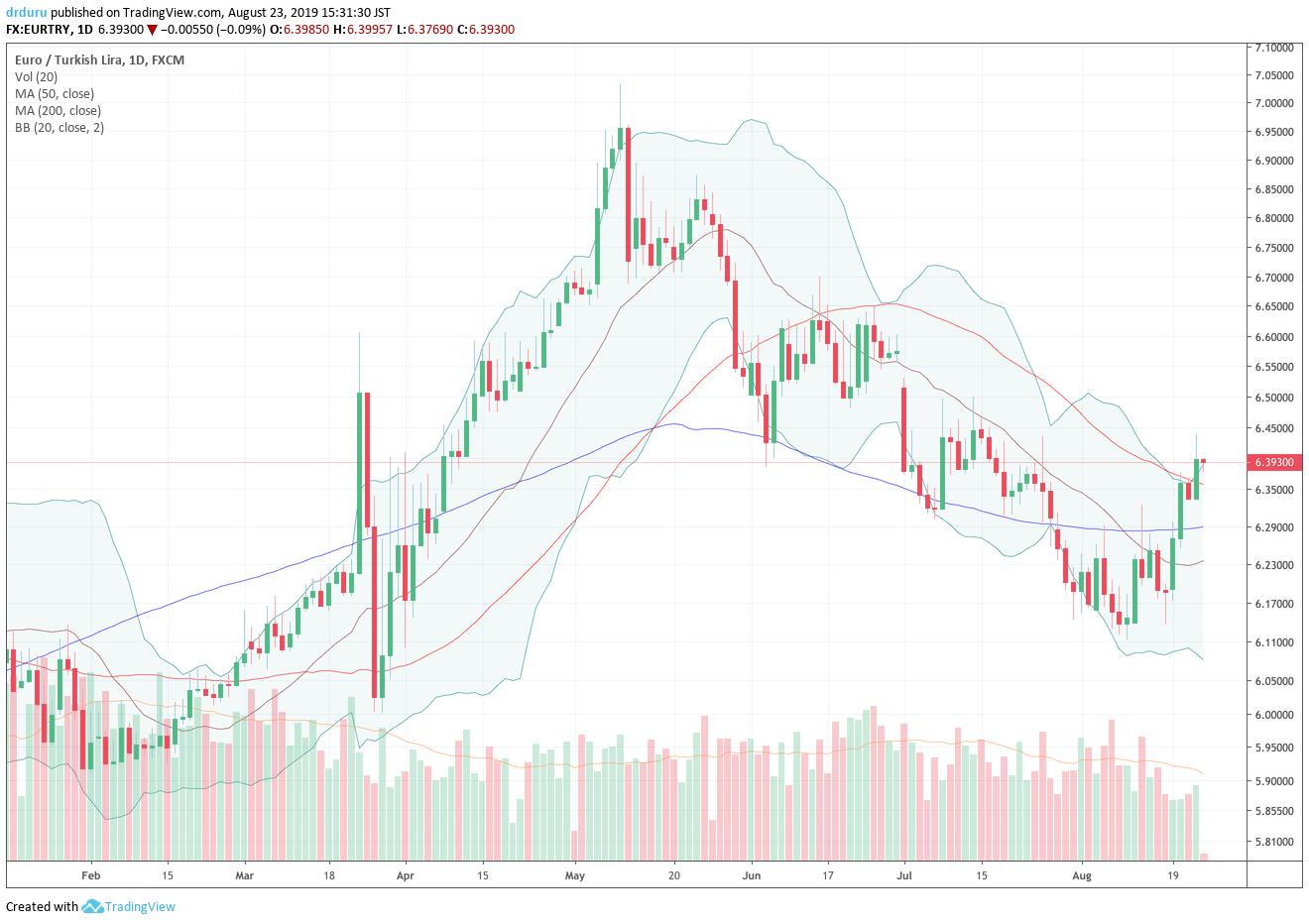 The proximate cause of the latest weakness in the Turkish lira is the CBRT's increase in reserve requirements for banks meeting certain loan growth and size requirements. The change is so technical that I could not find publications that explained anything beyond what their media bots filtered out of the statement. I can only assume that the market's reaction means the the reserve requirements effectively nullified the stimulative effect of the prior rate cut.
This move in the Turkish lira caught me flat-footed; I had just closed out a long USD/TRY position that was a partial hedge on my short EUR/TRY. Now, I face the prospect of cutting EUR/TRY loose and once again going back to being a lira bear in the face of the 50DMA breakouts. Since I only hold small positions in the Turkish lira to manage around the risks of abrupt and large movements, I will wait to get further confirmation of the sustainability of the breakouts before making a fresh move. My best case scenario is a few weeks of churn while I collect carry on the short EUR/TRY position.
Be careful out there!
Full disclosure: short EUR/TRY