The "imminent launchpad" I expected for Bitcoin (BTC/USD) prices over a month ago quickly turned into a capsized boat. At the time, Bitcoin was pivoting around its 50-day moving average (DMA). In the week after my last post on Bitcoin prices and the Google Trend Momentum Check (GTMC), the GTMC broke the low from June that I expected to hold. I should have waited for confirmation that the low would hold. Instead, GTMC invalidated my original thesis, and the September 24th 12% plunge in Bitcoin confirmed the invalidation.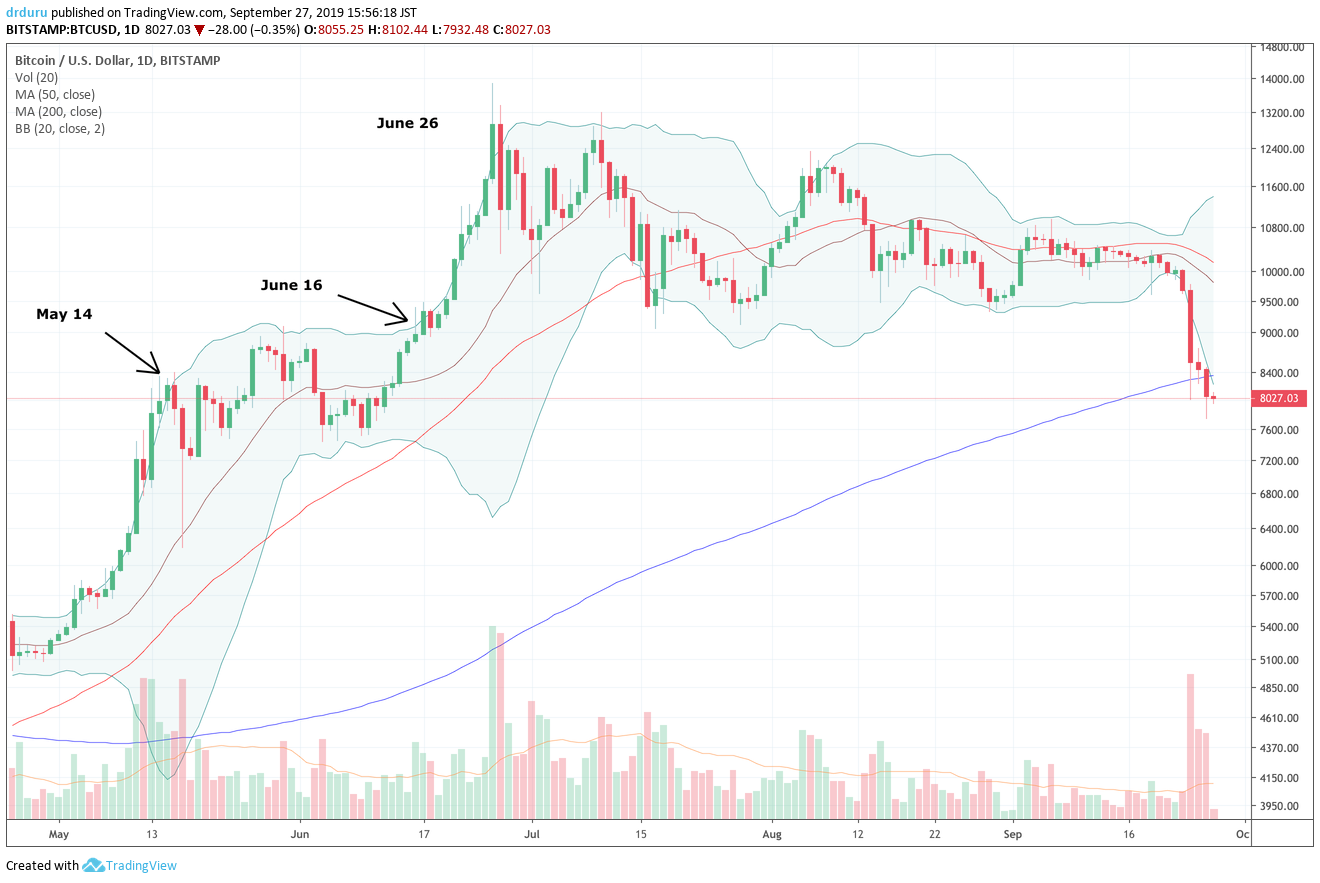 The Google Trend Momentum Check is a method of using Google Trends to assess the prospects for a future change in trend. I first used it with gold, and I am now using it for Bitcoin prices. While the slide in Google trends for "Bitcoin" was disappointing, it was also reassuring: the indicator worked in that it signaled future price weakness by demonstrating an on-going decline in interest.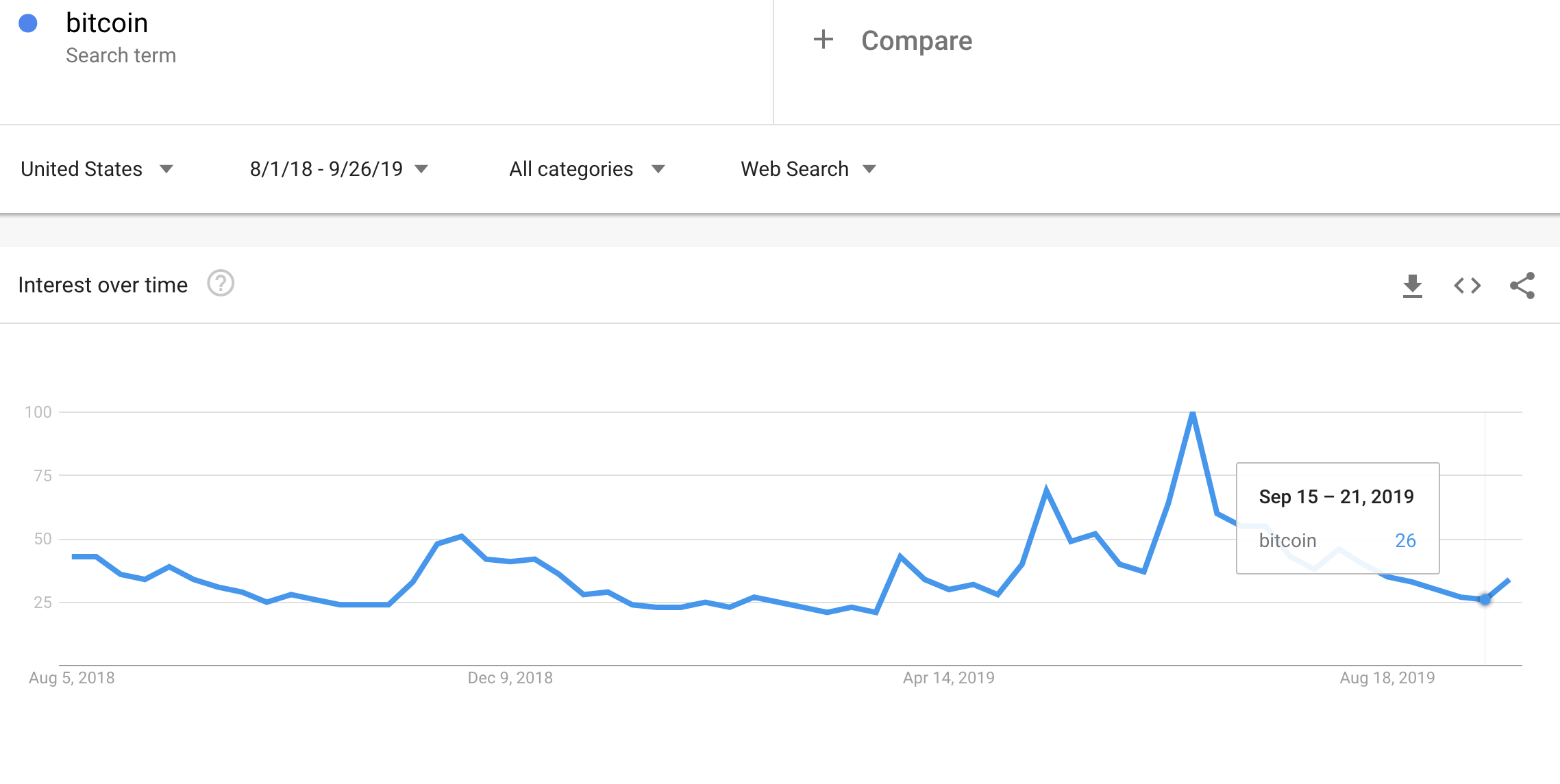 Zooming into the daily chart shows that the pick-up in interest occurred on the exact day of the price plunge. That interest is the first step in attracting buying power back to Bitcoin.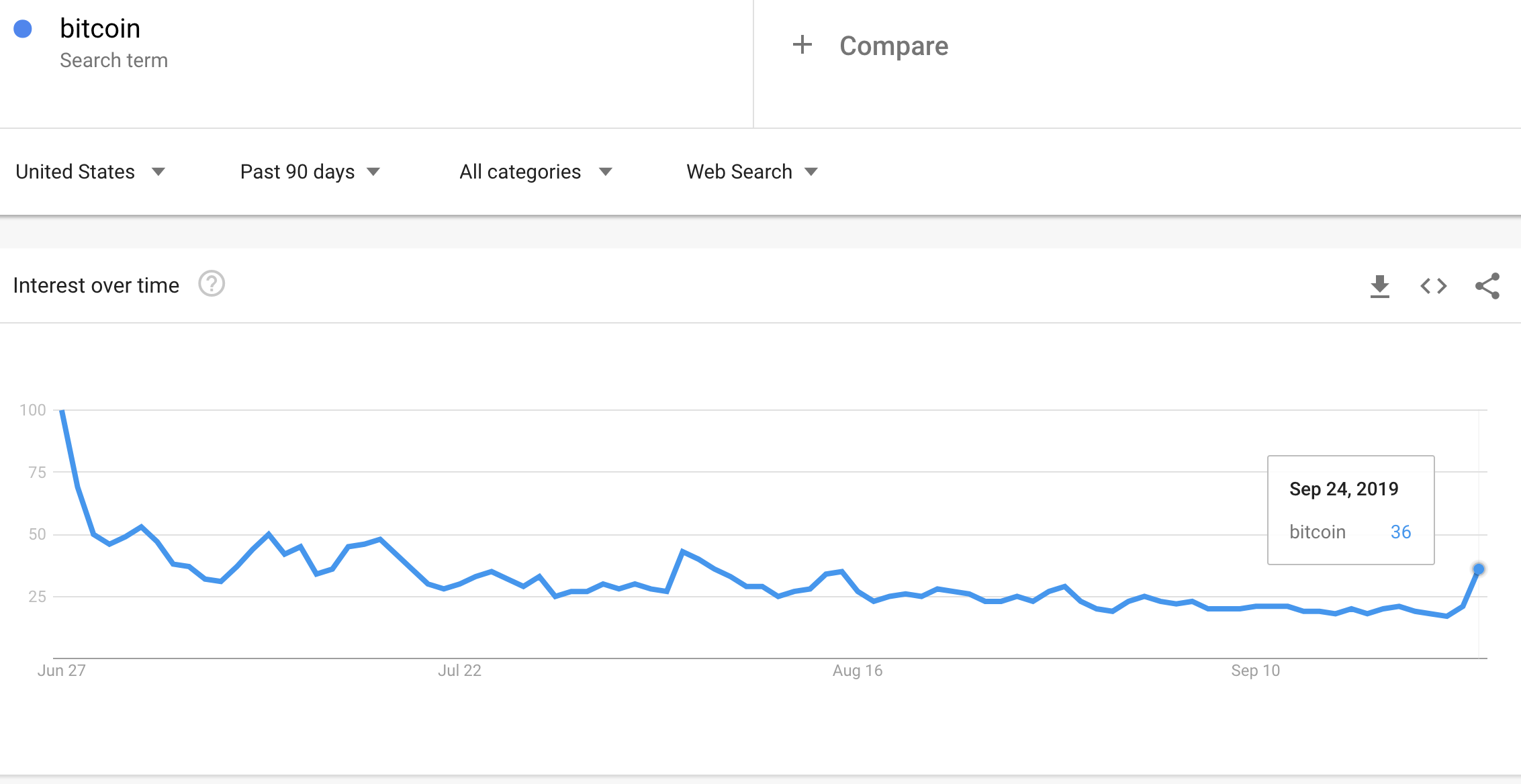 The pick-up in interest is a blip compared to the recent history of Bitcoin. So I doubt it signals a bottom. As a reminder, it takes a relative extreme increase in Google trends to signal a likely reversal in trend. I bought another tranche of Bitcoin just above the 200DMA as part of my current plan to accumulate a larger holding. The 200DMA breakdown makes me think I have a much better chance now of accumulating more in the $6000 to $7500 range.
Not yet the end of volatility
The plunge in Bitcoin came just after news of the launch of Bitcoin futures trading by ICE (the Intercontinental Exchange). This futures product is supposed to help smooth out the volatility in Bitcoin. Based on this price drop, it seems like the futures more likely enabled more Bitcoin shorting in the immediate short-term? To Brian Kelly's credit (see below), in previous weeks he talked about an upcoming generational buying opportunity in Bitcoin. If so, this ICE news is a temporary distraction!
Be careful out there!
Full disclosure: long Bitcoin (BTCUSD)