Bitcoin (BTC/USD) made a major peak on June 26th. Since then, the cryptocurrency has pivoted around its 50-day moving average (DMA). Three breakdowns of that line of support have been met with buyers which suggests to me that Bitcoin is consolidating a launchpad for imminently higher prices.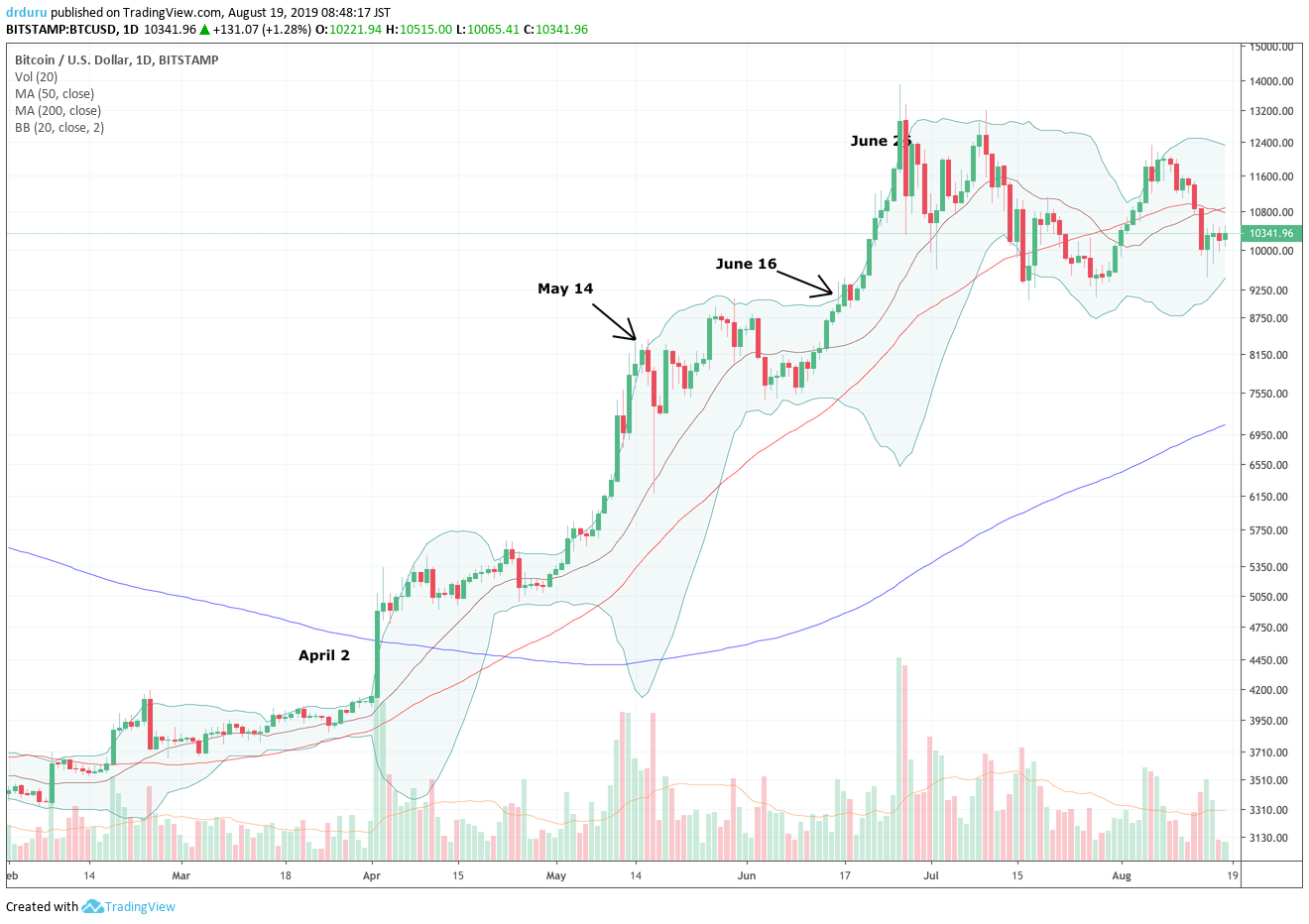 The Google Trend Momentum Check (GTMC) supports my launchpad metaphor. Google Trends for the search "Bitcoin" has drifted lower ever since the June 26th peak in price. Yet, the index is holding the low that preceded its last run-up. The series of higher lows and higher highs forms a sustained trend that points to an imminent surge in interest.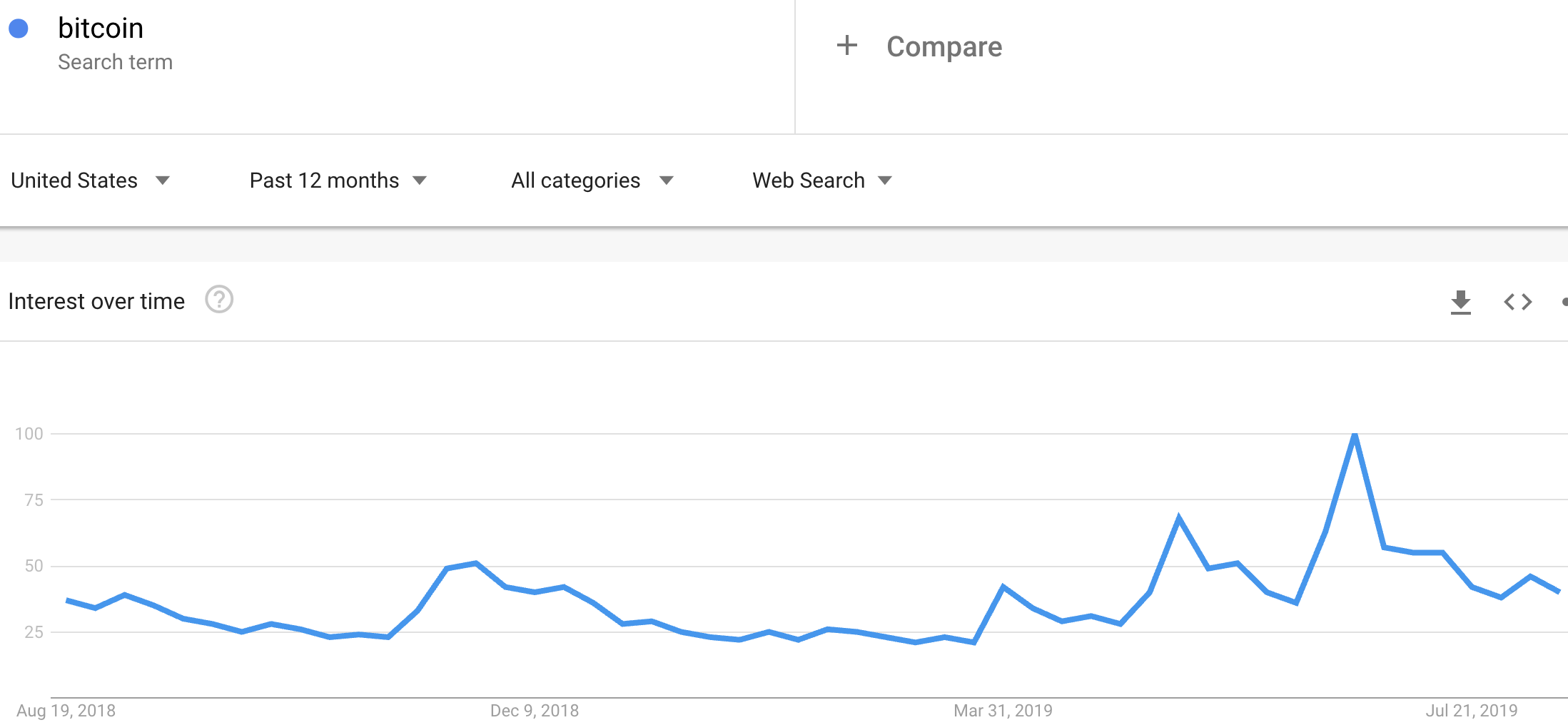 While waiting for the spark that ignites the next rally, I flipped through another tranche of Bitcoin. The setup I described last month turned out well, yet I only reluctantly took profits into the run-up toward $12,000. I did not see a parallel increase in Google Trends to convince me that price momentum could break through the previous highs.
I accumulated a new tranche of Bitcoin during the latest pullback. I am hopeful this time for a run-up confirmed by the Google Trends Momentum Check given Google Trends is just above its previous low; something has to give soon. Conversely, I am less hopeful that I will get the opportunity to buy more Bitcoin from $6000 to $7500 anytime soon.
Be careful out there!
Full disclosure: long Bitcoin