The week of trading in foreign exchange began with the shock announcement of a leadership change at the Central Bank of the Republic of Turkey (CBRT). Murat Uysal, the Deputy Governor since June 9, 2016, was promoted to Governor. Uysal replaced Murat Cetinkaya who had been Governor since April, 2016. Cetinkaya actively resisted calls from Turkish President Recep Tayyip Erdogan to cut interest rates. It looks like Cetinkaya paid the price with his job.
The timing of this move coincided with an important technical juncture for the Turkish lira. If not for the fact that the news weakened the lira, I would have suspected the timing was coordinated with the technicals. Both EUR/TRY and USD/TRY were testing their respective 200-day moving averages (DMAs) ahead of the news. That support looks like it will hold with tonight's moves.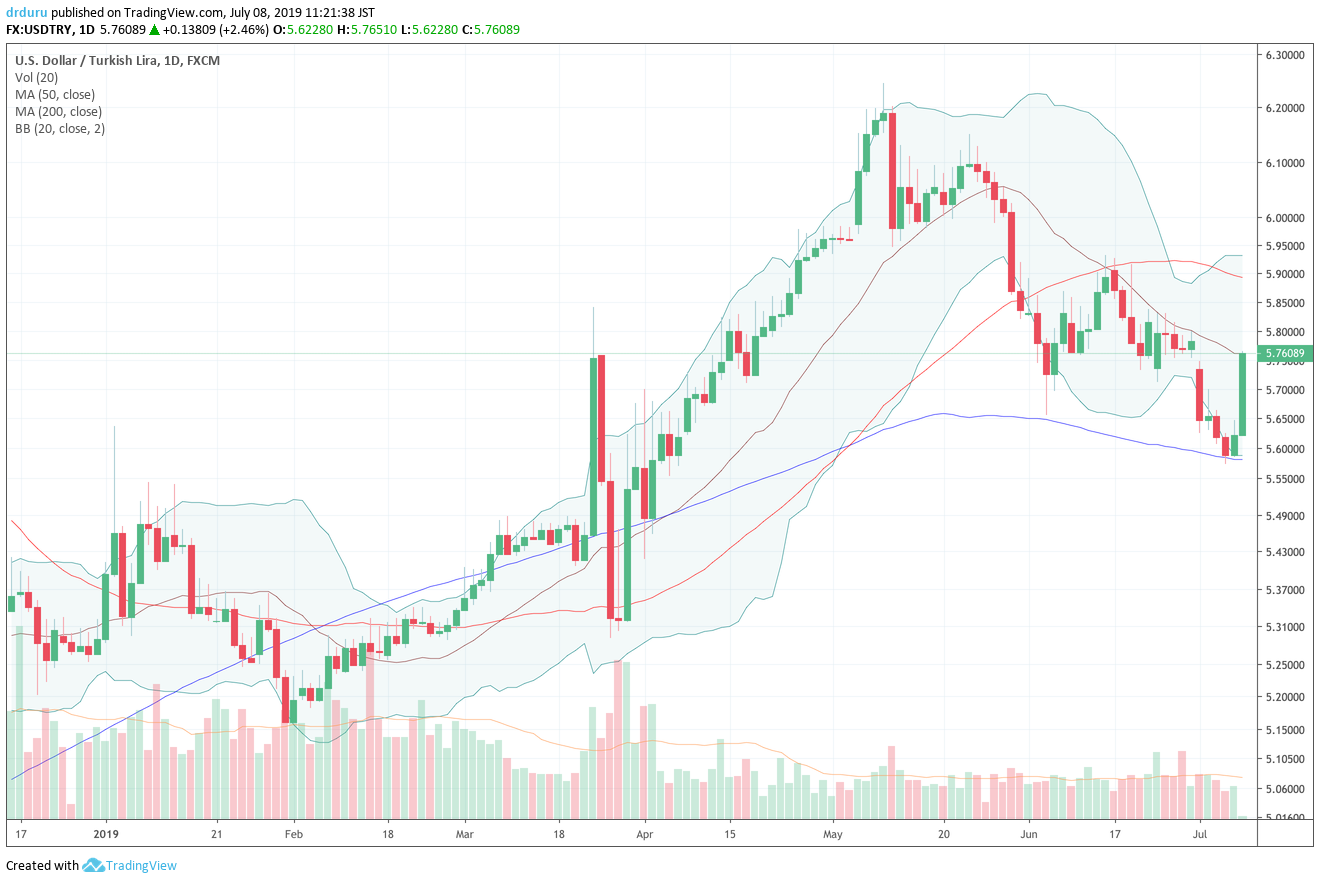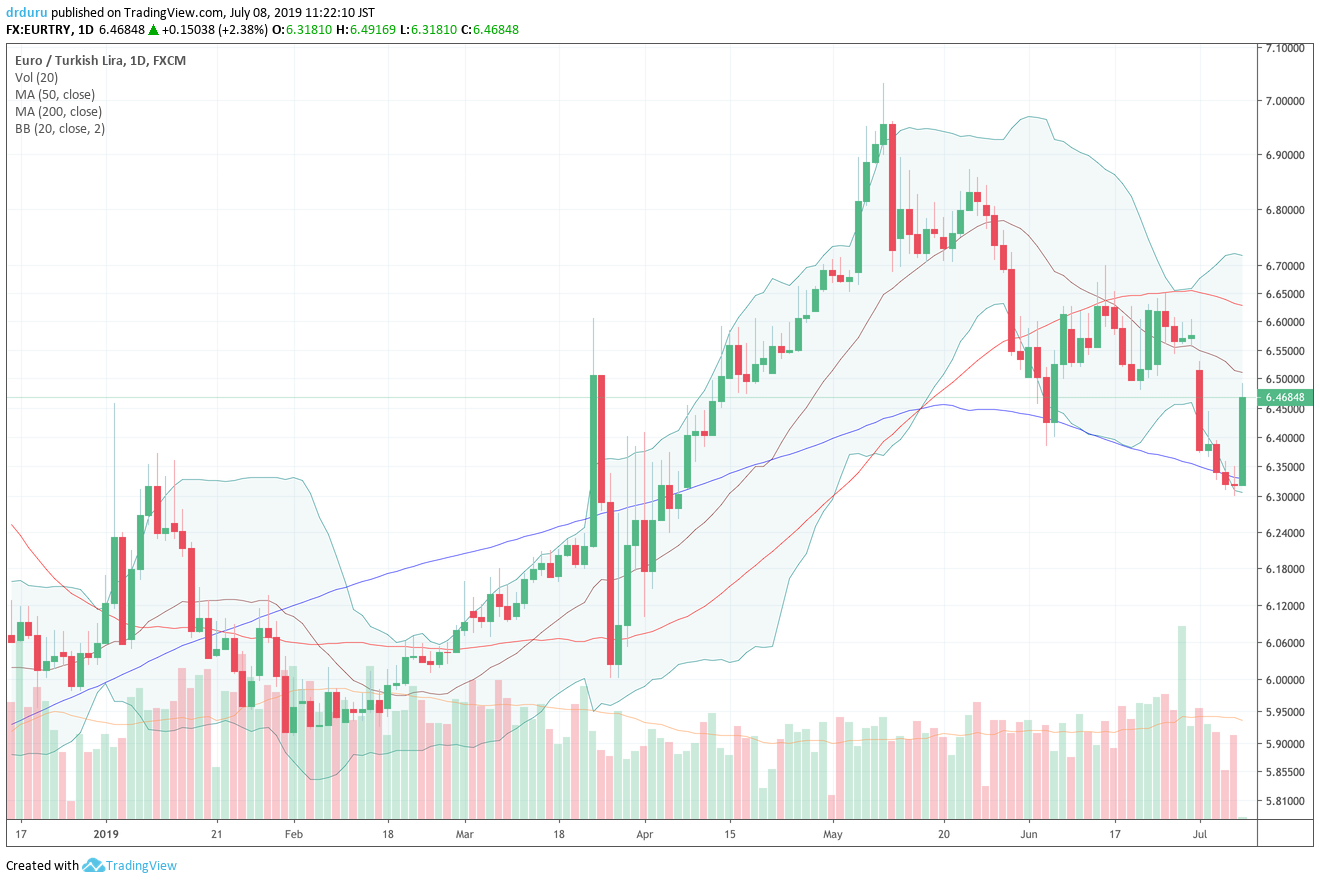 Until Uysal does something to directly defend the lira, the path of least resistance points to more weakness for the lira. The statement in the official press release is not nearly enough to reassure markets:
"In his first statement as Governor, Mr. Uysal emphasized that the Bank will continue to independently implement monetary policy instruments focused on achieving and maintaining its primary objective of price stability in line with the duties and responsibilities granted to him by law."
The market should assume that rate cuts are on the way as a part of the package of Erdogan's decision to replace Uysal. Moreover, the independence of the CBRT wil come under further scrutiny and questioning and undermine confidence in monetary policy. Perhaps ironically, rate cuts would align Turkey well with the world's major central banks who are themselves mostly in retreat on monetary policy as global growth slows down.
Be careful out there!
Full disclosure: long USD/TRY