As Bitcoin (BTC/USD) pulls back again to the $10,000 level, there is a lot of news swirling to explain the sell-off. Google Trends still works as a way to cut through the haze on Bitcoin.
Fresh Validation for The Google Trend Momentum Check
When Bitcoin ended its last parabolic run on June 26, Google Trends on the search term "Bitcoin" broke out alongside price. At the time, I used the Google Trend Momentum Check (GTMC) to conclude that Bitcoin had likely topped out at least for the short-term. That assessment on market sentiment allowed me to wait for a pullback to enter a fresh tranche of trades. When Bitcoin rallied off the lows of that pullback, I took profits and waited to see whether Bitcoin could make a new high and reset the GTMC clock. It didn't.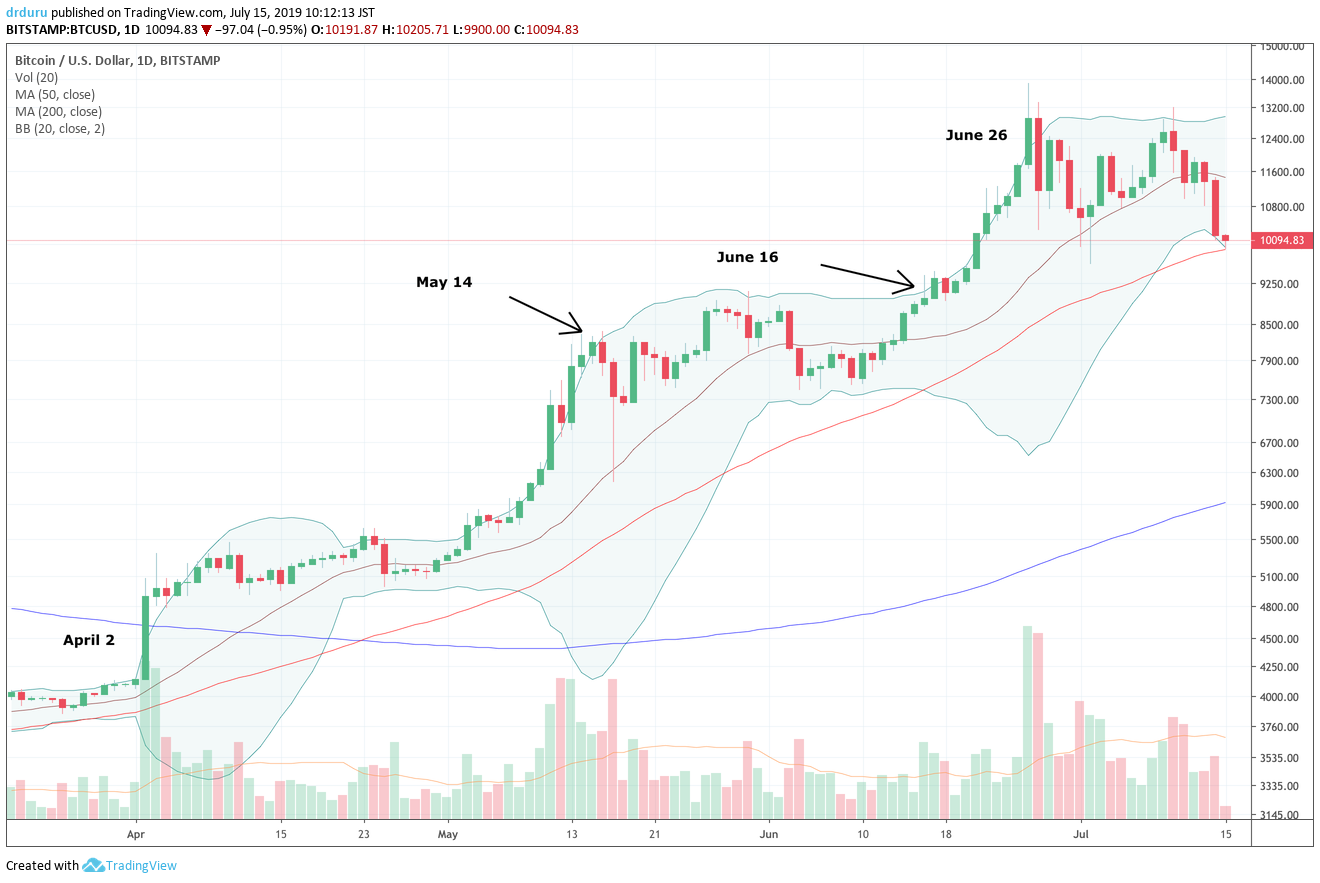 Note that Bitcoin is now tapping its 50-day moving average (DMA) for the first time since it broke out above its 50DMA on February 18th. The current pullback then becomes an important test of the uptrend off the lows.
I took my profits from my Bitcoin trades and bought into this pullback. I am looking to add longer-term holdings in the $6000 to $7500 range (if it ever comes!)
In the meantime, Google Trends shows how interest quickly waned off the June 26th surge. The Google Trend search index did not break the last low; so for now, I think the Bitcoin uptrend is intact. However, if interest wanes further, I fully expect a deeper pullback in BTC/USD to ensue.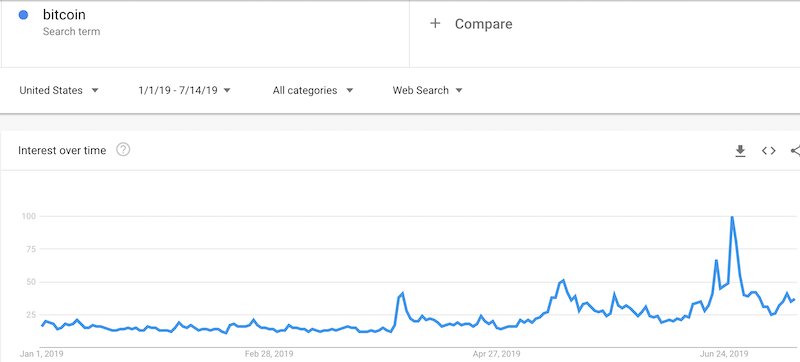 Peak Mining Cost
The main story that caught my interest in the midst of the sell-off was a post from Coindesk describing the latest surge in the cost of mining Bitcoin. The late June price surge accompanied a similarly parabolic run-up in the cost of mining. The cost reached a new record. I do not have the data to correlate peaks in Bitcoin with peaks in mining cost, but the potential association intrigues me as a data series that could strengthen the usefulness of the GTMC. Mining costs are likely highly correlated with market sentiment since Bitcoin mining gets more difficult as the price of Bitcoin increases.
Be careful out there!
Full disclosure: long Bitcoin