The breakout for home builders started with M.D.C. Holdings (MDC).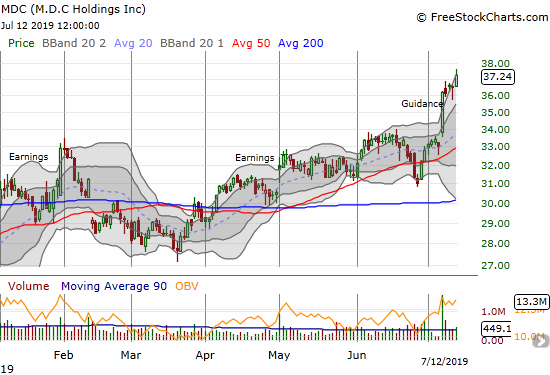 MDC raised guidance and put strong emphasis on the positive expectations for its next earnings report. With analysts overwhelmingly bearish on the stock, the stock had plenty of upside surprise potential. The pent-up demand created a tremendous upward surge.
Additional home builders are joining what now looks like a counter-seasonal move in home builders. The fresh momentum comes in large part from the market's growing confidence in the positive implications of a rate cut cycle from the U.S. Federal Reserve.
The iShares Dow Jones Home Construction ETF (ITB) is finally benefiting from the extra boost. The index of home builders has been grinding away in inches in a tight trading range since April. On Friday, ITB made a fresh attempt to leave behind this trading range with a marginal breakout to a 12-month high.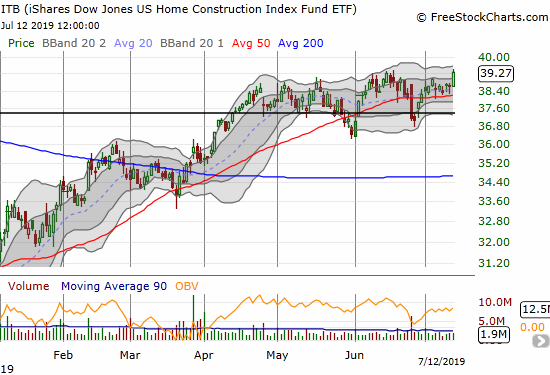 The gains in home builders were broad based but just a few printed new milestones.
Meritage Homes (MTH) stuck out once again. It is the only major builder that I follow that now trades at an all-time high.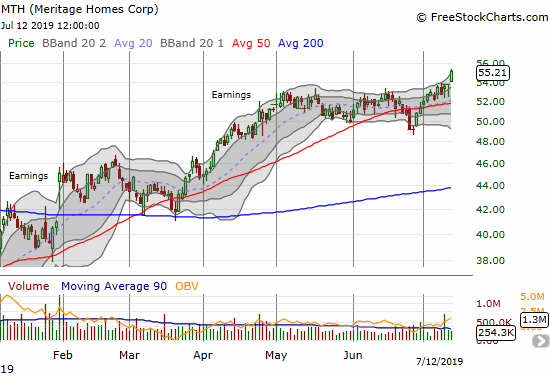 The other builders breaking out are LGI Homes (LGIH), Pulte Homes (PHM), and Taylor Morrison Homes (TMHC).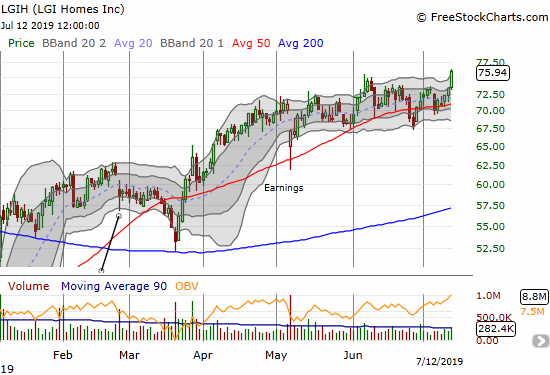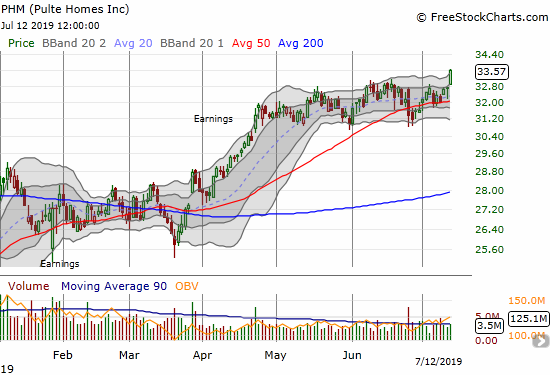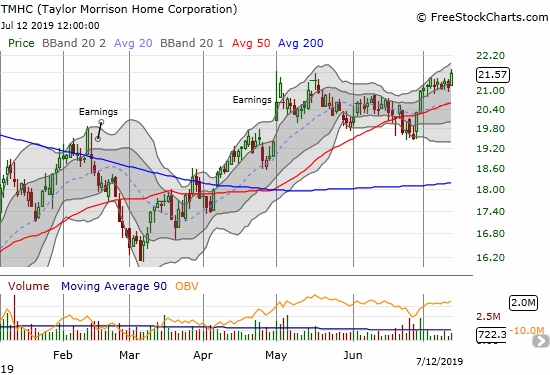 As I indicated in my last Housing Market Review, I was biased for action on TMHC. I feel fortunate buying shares ahead of the breakout. Still, I remain wary about buying into this counter-seasonal move with the same aggressiveness I use during the period of seasonal strength for home builders. My lingering concern rests with the narrative of slowing global growth that is driving the bond market lower and pressuring the Fed to cut rates. Moreover, the overall housing data remains unimpressive and demand seems too dependent on soft prices and bargain basement interest rates.
Finally, I have duly noted that home builders are still significantly lagging the S&P 500 (SPY) which on Friday made another all-time high. I consider this gap confirmation of the bearish implications of the Fed's coming rate cuts. However, if the market continues to put a positive spin on this loosening of monetary policy then home builders are fertile territory for investors scrambling to look for "catch-up" trades.
Be careful out there!
Full disclosure: long TMHC, long ITB calendar call spread