Bitcoin (BTC-USD) broke out to a 13-month high this week, and Google Trends likely confirmed the move just like it confirmed the big April breakout.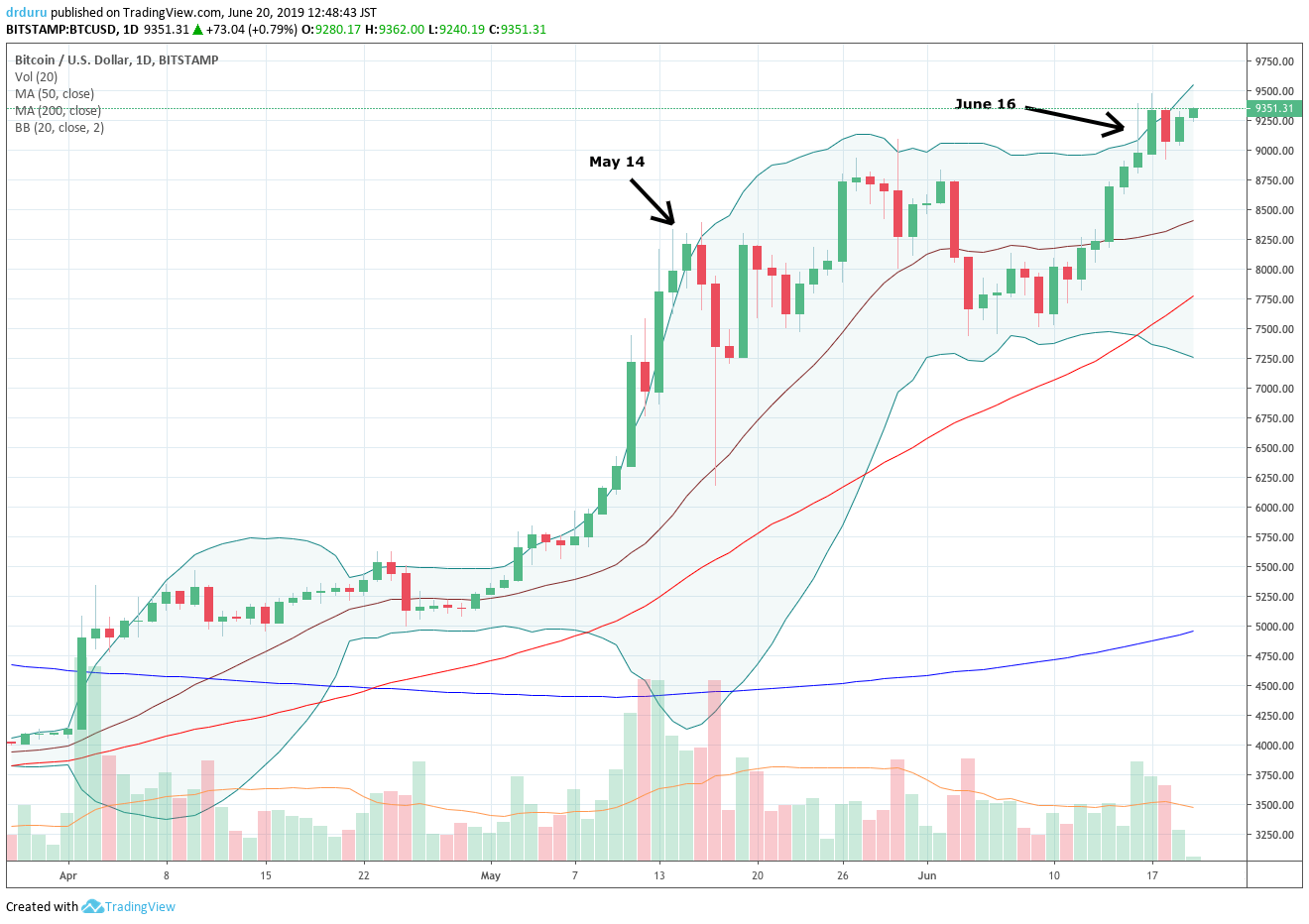 Google Trends provides an index showing the relative changes in the popularity of Google searches. On the same day that Bitcoin broke out, June 16th, Google searches on "Bitcoin" jumped from listlessness to a level last seen at the end of May. Per the hypothesis I established on interpreting this kind of combination, Google Trends confirmed the likely sustainability of Bitcoin's breakout.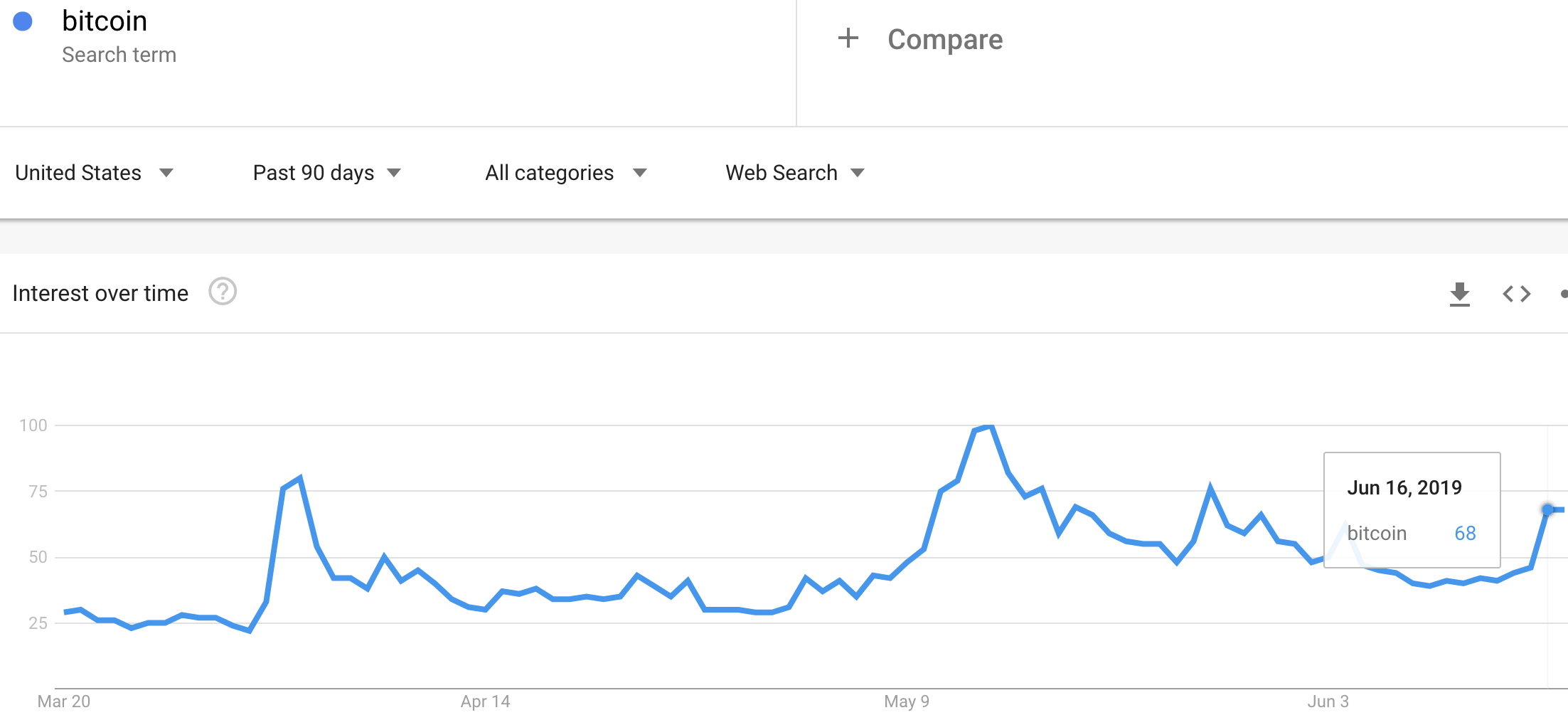 There is one big (technical) difference between this week's breakout and the April breakout. In April, Bitcoin surged off a 4-month long base; the setup created a very convincing bottom. The current breakout is follow-through buying a month after a parabolic run-up came to an end (at that time, May 14th, Google Trends helped me predict the end of the run-up). This kind of breakout is not nearly as stable as a breakout off a bottoming pattern because a lot of aggressive buying has already occurred. So, while I think the breakout is confirmed, I am not also claiming that this breakout is immediately sustainable. In other words, I think imminent buying exhaustion puts Bitcoin at risk for a pullback…but such a pullback is one I want (hope?) to buy.
This breakout for Bitcoin is important because it invalidates the topping pattern from late May to early June. Google Trends seemed to confirm that topping pattern. So this breakout created the still rare occasion where Google Trends did not work as an indicator for short-term price prospects on Bitcoin.
Of course, Google Trends is not a necessary or a sufficient condition for assessing the price outlook for Bitcoin; it can be one of a host of factors to consider. In the current case, the hype and excitement surrounding Facebook's entry into cryptocurrency with its Libra coin, backed by a host of centralized financial players, presumably helped to spread crypto-excitement around. I imagine once the hype finally begins to fade on Libra, Bitcoin will settle into a (buyable) pullback.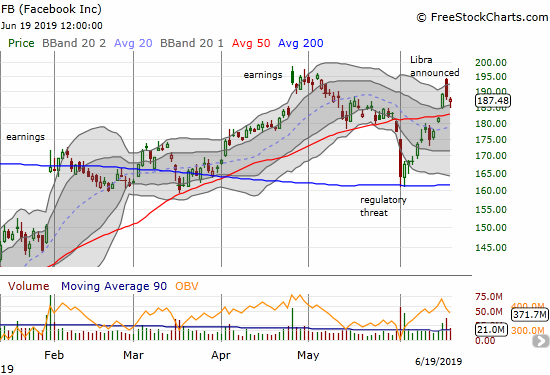 Be careful out there!
Full disclosure: long FB call spread and calls and short shares