Analyst action can quickly flip a stock and change its prospects. Such a move happened to Deere & Company (DE) as Baird moved from neutral to outperform and upped its price target from $129/share to $175/share on the stock. I previously flagged DE as a bearish stock given its week-long inability to break through overhead resistance. Baird's big upgrade flipped DE from bearish to bullish as the stock responded to the upgrade with a breakout above converged resistance.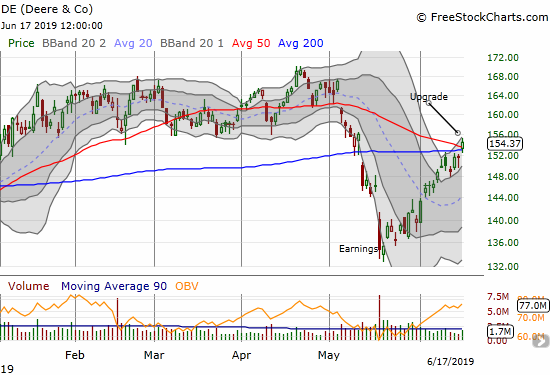 Baird reignited a rally that has been underway since the stock broke down post-earnings. Baird's move puts the pressure on other analysts to catch up. DE avoided Baird's original $129 target at the post-earnings low, so other bearish analysts are likely feeling left behind as well.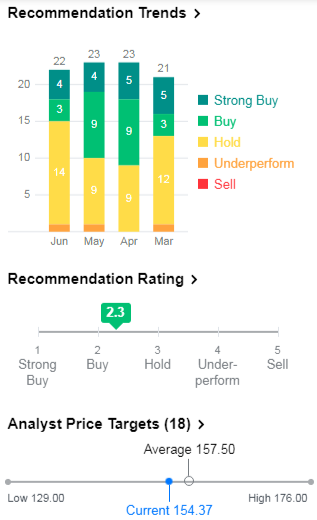 Even with so many bearish analysts, the price target average is still above the current price. Two main things can happen as a stock rallies to a price target: 1) bullish analysts downgrade as they find the stock fully valued, 2) and/or bearish analysts rush to catch up with market sentiment. Assuming the latter given Baird's move, I moved quickly on the upgrade by buying a July $160 call option with plans to accumulate at lower prices if they happen over the next week or so. The call options gets me a stake in the game with low risk versus a lot of potential upside if momentum continues in Baird's favor.
Be careful out there!
Full disclosure: long DE call option