While the volatility index (VIX) is only reluctantly responding to the latest turmoil in financial markets, other safety trades are moving in full steam. The "safety trade" I left out of my last post covering the stock market was the Swiss franc (FXF). At the time of writing the Swiss franc fell to a near 2-year low against the euro (FXE). EUR/CHF finally broke through the low last set in March of this year which itself was a marginal break of support that held even during the massive sell-off in financial markets late last year.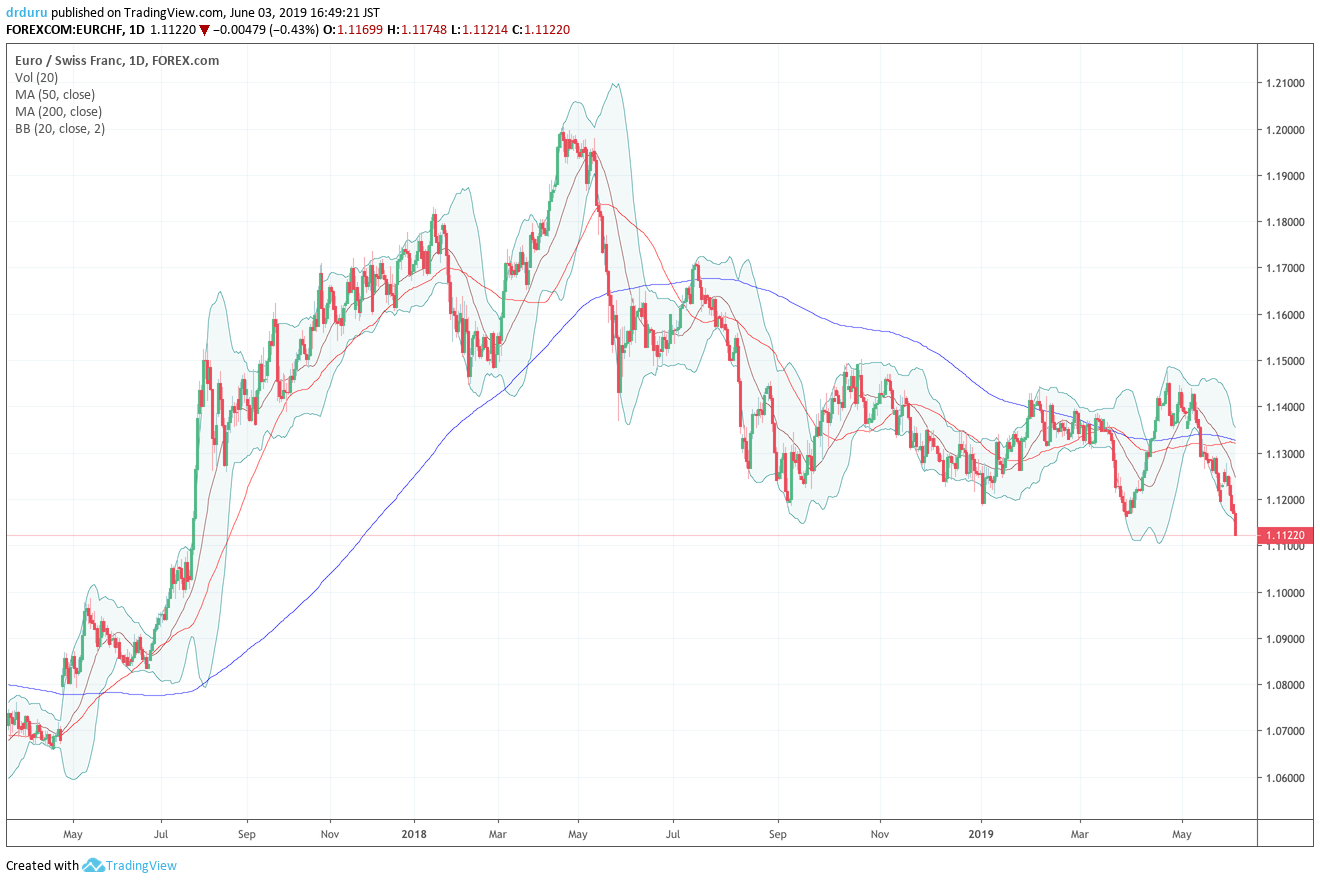 The above chart shows that EUR/CHF has now effectively trended downward since it hit the important 1.20 milestone back in April, 2018. At that time I heralded the completion of a 3+ year reversal from the chaos of the Swiss National Bank's capitulation on its EUR/CHF 1.20 floor. The brief time at those heights flags the on-going economic pressures besetting the eurozone.
The recent strength in the Swiss franc even drove USD/CHF below 1.0. I have been looking for such a sell-off to get long again. I am anticipating an eventual rebound driven by a strengthening dollar; I am content to collect carry while I wait.
Be careful out there!
Full disclosure: long USD/CHF