When U.S. President Donald Trump threatened to close the U.S. border with Mexico last November, the U.S. dollar was in the process of making a major top against the Mexican peso (USD/MXN). When Trump threatened a border closure again on March 29th, oddly enough, a minor relief rally in USD/MXN came to an end. At the time of writing, USD/MXN trades at the low from March which itself tested levels last seen in October.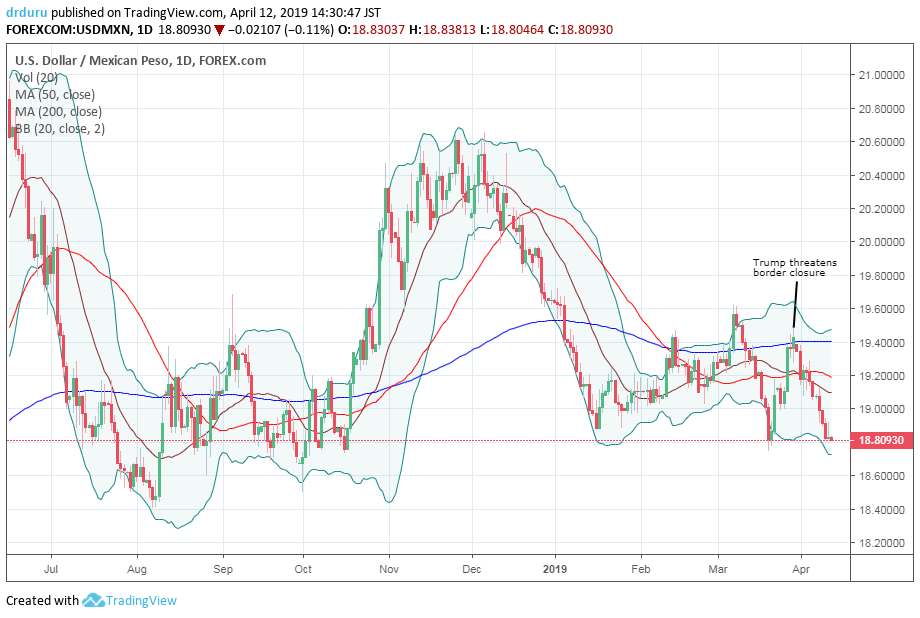 Source: TradingView
This behavior surprises me because even a partial border closure would have bigger economic impact in Mexico than in the U.S. Perhaps currency traders have come to the opposite conclusion. Perhaps they are just ignoring and not believing the noise and instead choosing to trade on larger macro events like the constant creep higher in the price of oil. Oil prices impact the Mexican economy more than they move the U.S. economy.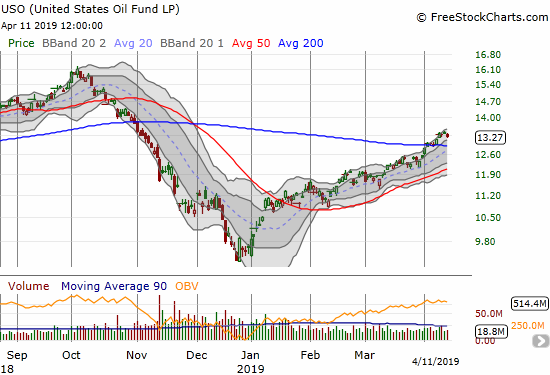 Whatever the reason for the Mexican peso's strength, I am not benefiting with a short USD/MXN position. While I traded in and out of short positions last year, I have largely left USD/MXN alone this year in exchange for dollar positive trades like shorting the euro (EUR/USD). Moreover, right before I took profits on a short USD/MXN in December, the broker hit me with a surprise fee that was supposedly charged by the market makers. While the fee was not large, it made me more hesitant than usual to return to the trade. Of course, I would have benefited greatly from continuing to hold that short!
If financial markets continue moving against my bearish call, I think USD/MXN can still offer a good risk/reward carry trade (surprise fees notwithstanding). I expect USD/MXN to spring back to life if/when markets turn bearish.
Be careful out there!
Full disclosure: no positions