I often use Google searches to understand the context for trading in Bitcoin (BTC/USD). I formalized this strategy into the Google Trends Momentum Check (GTMC). Consistently, Nigeria tops the list of countries with Bitcoin searches.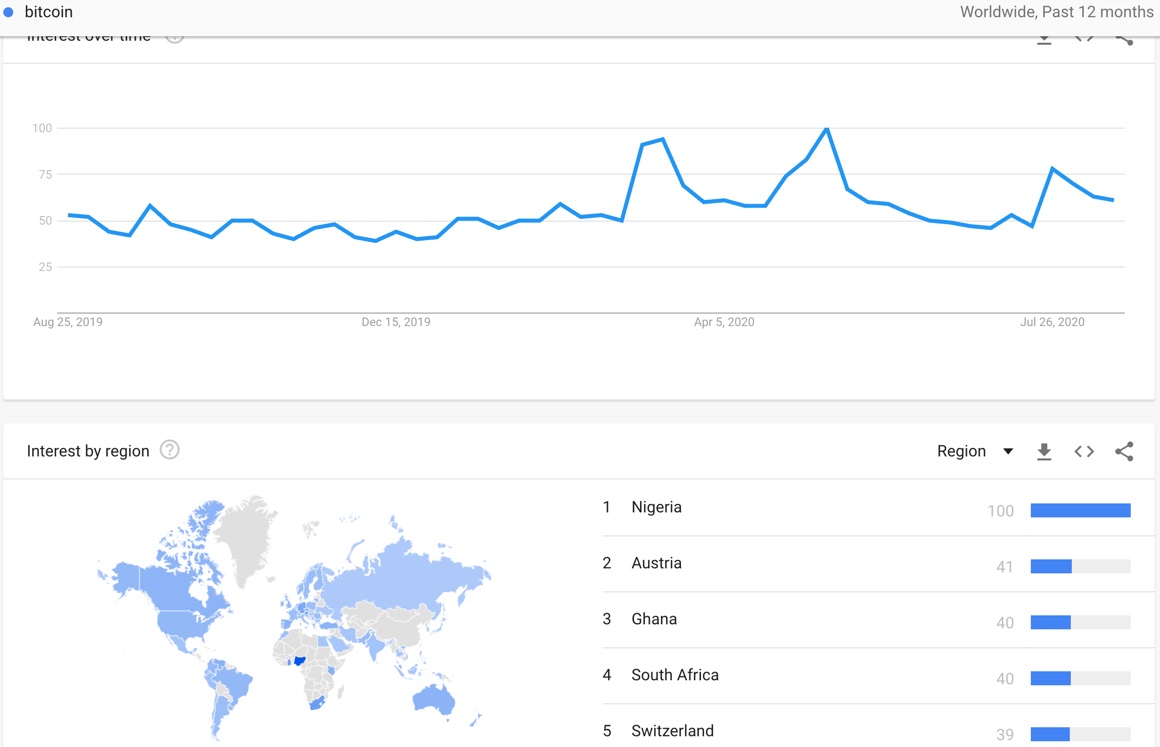 A recent article in Bitcoin.com titled "Nigeria's Foreign Currency Crisis Boon for Bitcoin: Country Tops Wallet Downloads Ahead of the US" helped me understand why and how Nigeria dominates these Google searches. Thanks to a collapsing currency and monetary policies locking down inflows, U.S. dollars are in short supply. Bitcoin.com claims that Bitcoin has become an accepted medium of exchange for transacting global trade in Nigeria. The article collected data from multiple sources. These numbers from Bitcoin.com Wallet provide a great example of heightened Nigerian interest:
"Out of the 18,613 wallets downloaded between 16 and 10 August, 3,473 were from Nigeria which shows the country is well ahead of the 2,802 from the United States. India is a distant third with a total of 1,420 downloads during the same period."
The rush for alternatives makes sense given the constant pressure on the Nigerian naira. For example, year-to-date in 2020, the naira is the second worst performing major currency against the U.S. dollar.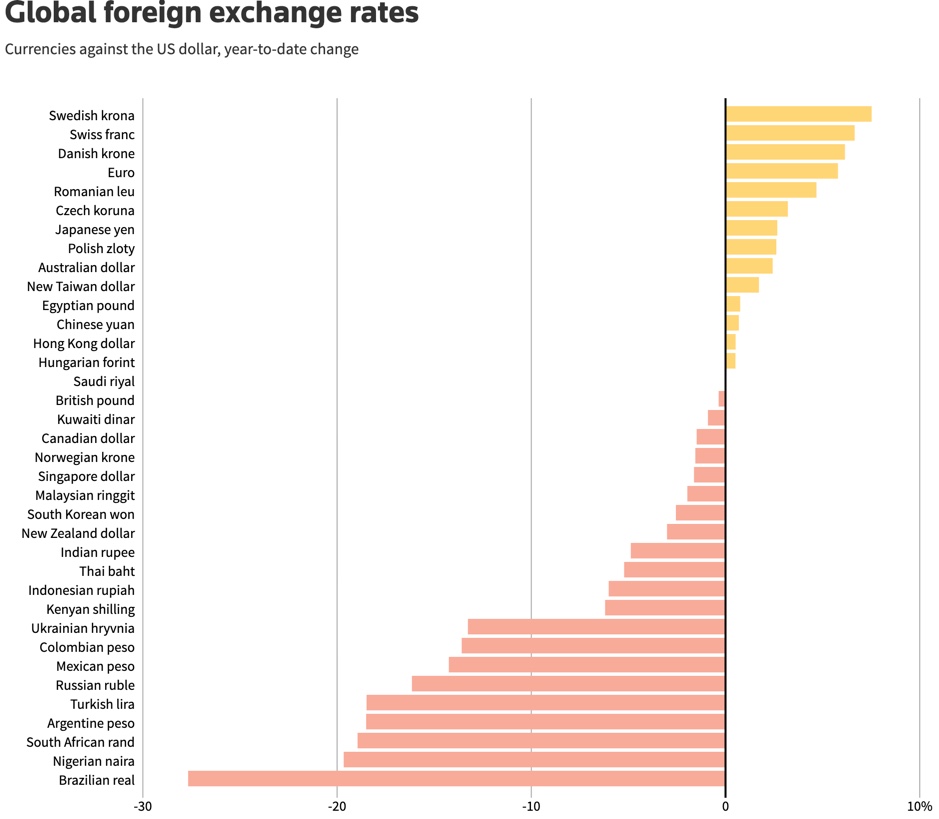 Speculation and trading are also strong forces in currency markets. Bitcoin.com provides several references and opinions about the amount of Nigerian trading in Bitcoin.
Bitcoin has even made its way into Nigerian popular culture. The reality show "Big Brother Naija" featured a segment with Bitcoin prize money. The segment was part of a promotion from My Patricia. The company positions itself in Africa's digital future: "At Patricia, we recognize the potential Africa possesses in terms of E-commerce, crypto currency and human resources. We set out to create the perfect market; A Safe, Secure and Interactive space that can usher Africa into the Digital Age."
Going forward, I will be looking more closely into Bitcoin's use, transactions and speculations, in Nigeria and other African markets like Ghana and South Africa.
Be careful out there!
Full disclosure: long Bitcoin