In a press release titled "'No Lump Sum Required at the End of Forbearance' says FHFA's Calabria" the Federal Housing Finance Agency (FHFA) sought to reassure home owners that they will not risk defaulting on their homes coming out of a mortgage forbearance program. The forbearance program gives home owners relief from paying their mortgage while their incomes are compromised by coronavirus-related measures that have shut down economic activity. From the press release:
" To combat ongoing misinformation, the Federal Housing Finance Agency (FHFA) reiterated that borrowers in forbearance with a Fannie Mae or Freddie Mac (the Enterprises)-backed mortgage are not required to repay the missed payments in one lump sum…

No lump sum is required at the end of a borrower's forbearance plan for Enterprise-backed mortgages."
The FHFA encouraged other lenders to enact similar measures. Most importantly, the FHFA emphasized that "during this national health emergency, no one should be worried about losing their home." So unlike the financial crisis that emerged from the collapse of the housing bubble, this time around, a concerted effort is being made to keep people in their homes. As a result, I do not expect significant pricing pressures in housing markets across the country. There should not be a deluge of desperate owners trying to escape burdensome mortgages when the economy re-opens, incomes fine support, and employment begins an extended recovery process. Instead, owners will be able to push out the horizon of their loans and/or refinance their way into more secure ownership.
In its earnings conference call, Pulte Homes (PHM) alluded to price stability across the housing markets it sees (from the Seeking Alpha transcript):
"Different than I think other housing downturns typically there has been a buildup of supply which we don't have right now. There's not a buildup on the resale side. There's not a buildup on the new side and so I would tell you that's largely why we've seen price continue to hold…

We've actually seen price hold pretty steady. The only pricing actions that we've really seen there's a few spots where certain builders have had an elevated level of spec inventory and in an effort to move those, they put some financing incentives in place or some elevated co-broke incentives which I think ultimately at the end of the day is more of an advertising mechanism as opposed to a price mechanism. So underlying values in this environment I think have held steady. We haven't seen broad-based discounting on to be built orders. I haven't necessarily even seen broad-based discounting on the resale side either. So knock on wood, we'd hope that that can hold. For the time being the results have been positive."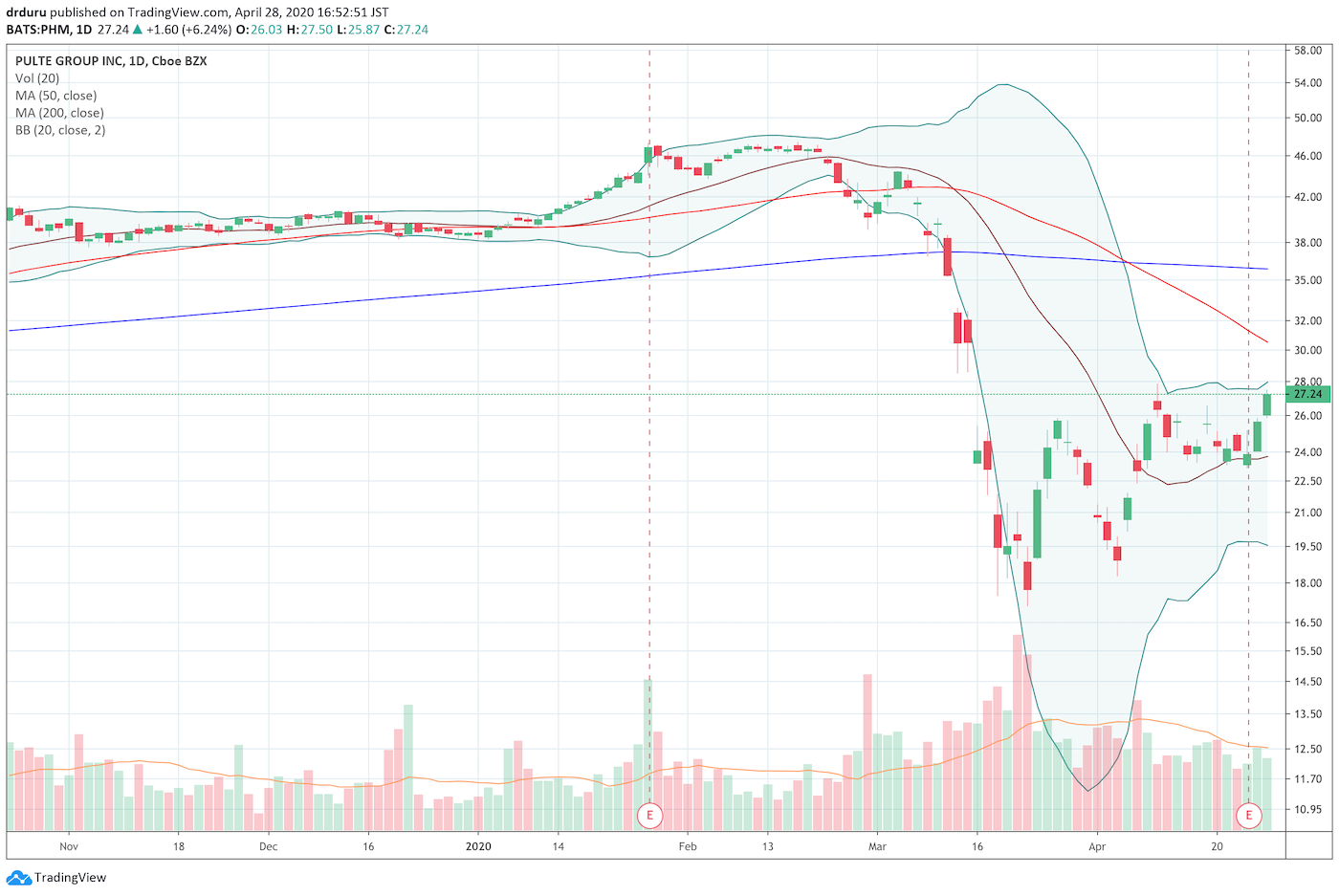 The FHFA news release provides a quick summary of the mortgage forbearance program. The CNCB video below also provides a handy summary.
Be careful out there!
Full disclosure: no positions