My now wavering bullish case for the Canadian dollar (FXC) took a major hit with the November, 2019 Labour Force Survey. Statistics Canada reported worsening unemployment rates both sequentially and year-over-year. November's 5.9% unemployment rate was an increase from October's 5.5% and the 5.6% in November, 2018. The chart below suggests an end to the downtrend in the unemployment rate in place since the 2015/2016 oil shock peak.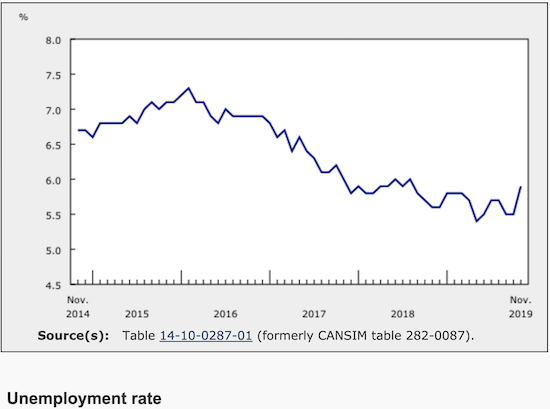 The weak jobs report spooked the currency market as the Canadian dollar sold off broadly against major currencies. The USD/CAD pair reacted particularly sharply given the strength in the U.S. jobs report the same morning.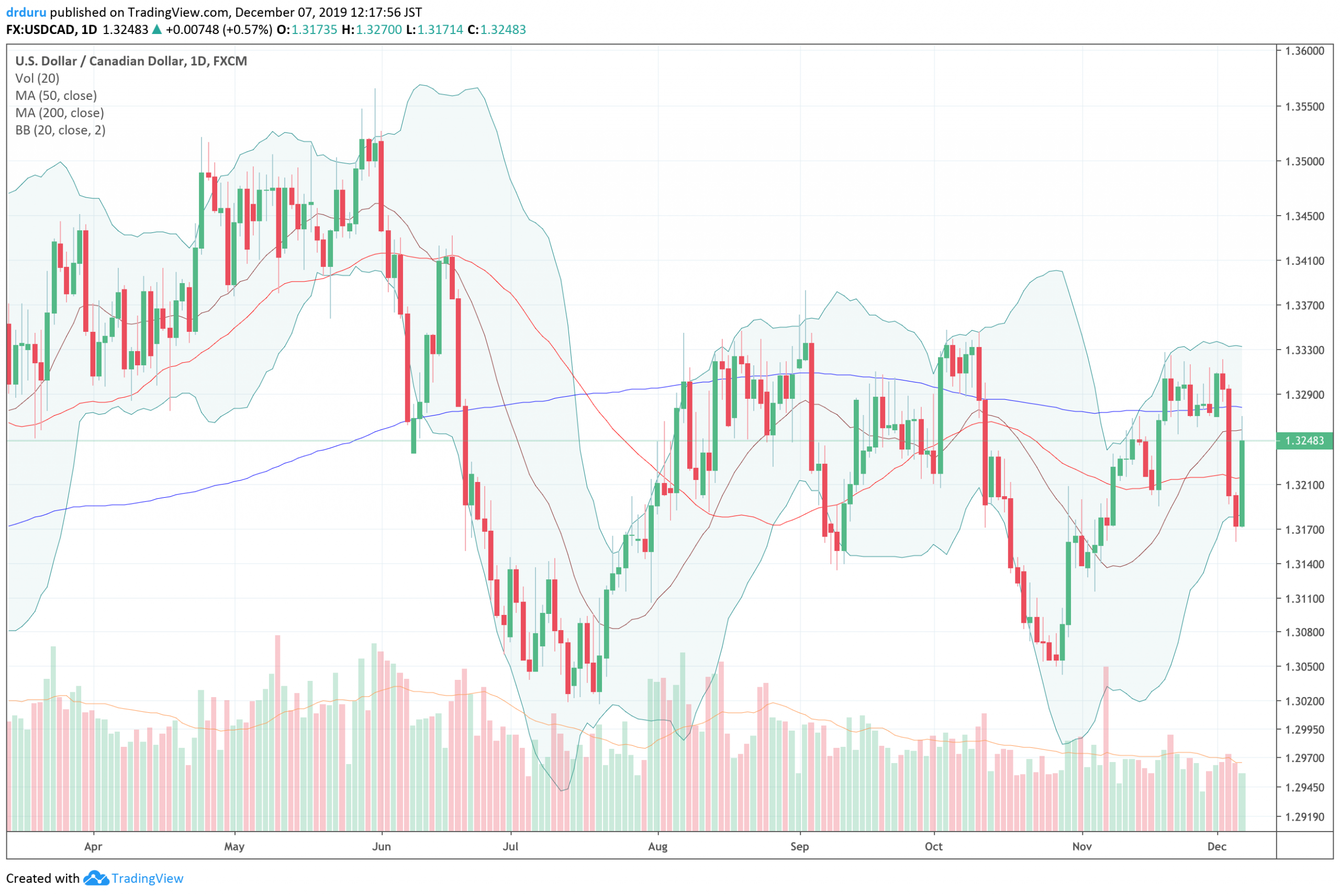 Despite the rise in the unemployment rate, potentially good news exists, and it is good enough to keep me long the Canadian dollar. The number of jobs grew year-over-year by 293,000, a 1.6% gain. As a bonus, the majority of this increase came from full-time work. Moreover, the total number of hours worked increased 0.2%.
From a technical perspective, I think USD/CAD will remain rangebound for the foreseeable future. The 200-day moving average (DMA) has flattened, the double-bottom from July and October looks confirmed, and overhead resistance is holding strong at the peaks formed since August. However, under the current economic circumstances, I will exit my short USD/CAD position on a breakout above the range.
Be careful out there!
Full disclosure: short USD/CAD