I have periodically made the case for investing in Invitation Homes (INVH) since its debut in the public markets in February, 2017. The stock was slow-going for two years and even dropped to an all-time low in last year's stock market sell-off. INVH finally broke out this year.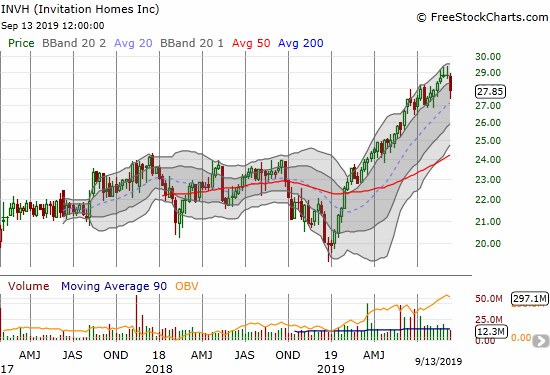 I perked up while watching Nightly Business Report when Portfolio Manager John Hyun from Adelante Capital Management restated his case for Invitation Homes. The case was simple and concise.
Invitation Homes is the largest single-family rental REIT in the U.S.
The rate of household formation in Invitation Home's largest markets in the West is three times higher than the national average, yet housing supply has failed to keep pace.
An average tenant stays in an Invitation Home for more than three years.
The dividend yield of just under 2% is not a direct part of the investment thesis.
(Video below should start at the 13:32 point)
I used the previous two years of churn as an opportunity to accumulate shares in INVH. This year's breakout turned that stubborn exercise into a validation.
Be careful out there!
Full disclosure: long INVH