The Price Action
A little over a month ago I made the case for a sustained bottom in Bitcoin (BTC/USD) based on the price action combined with Google Trends. I stated the following hypothesis: "a spike in search interest confirms a strong change in price behavior." The on-going uptrend since that point proves out the hypothesis in this particular case. The run-up accelerated this week as financial markets roiled with increasing trade tensions between the U.S. and China. BTC/USD has now completely reversed the big November, 2018 breakdown.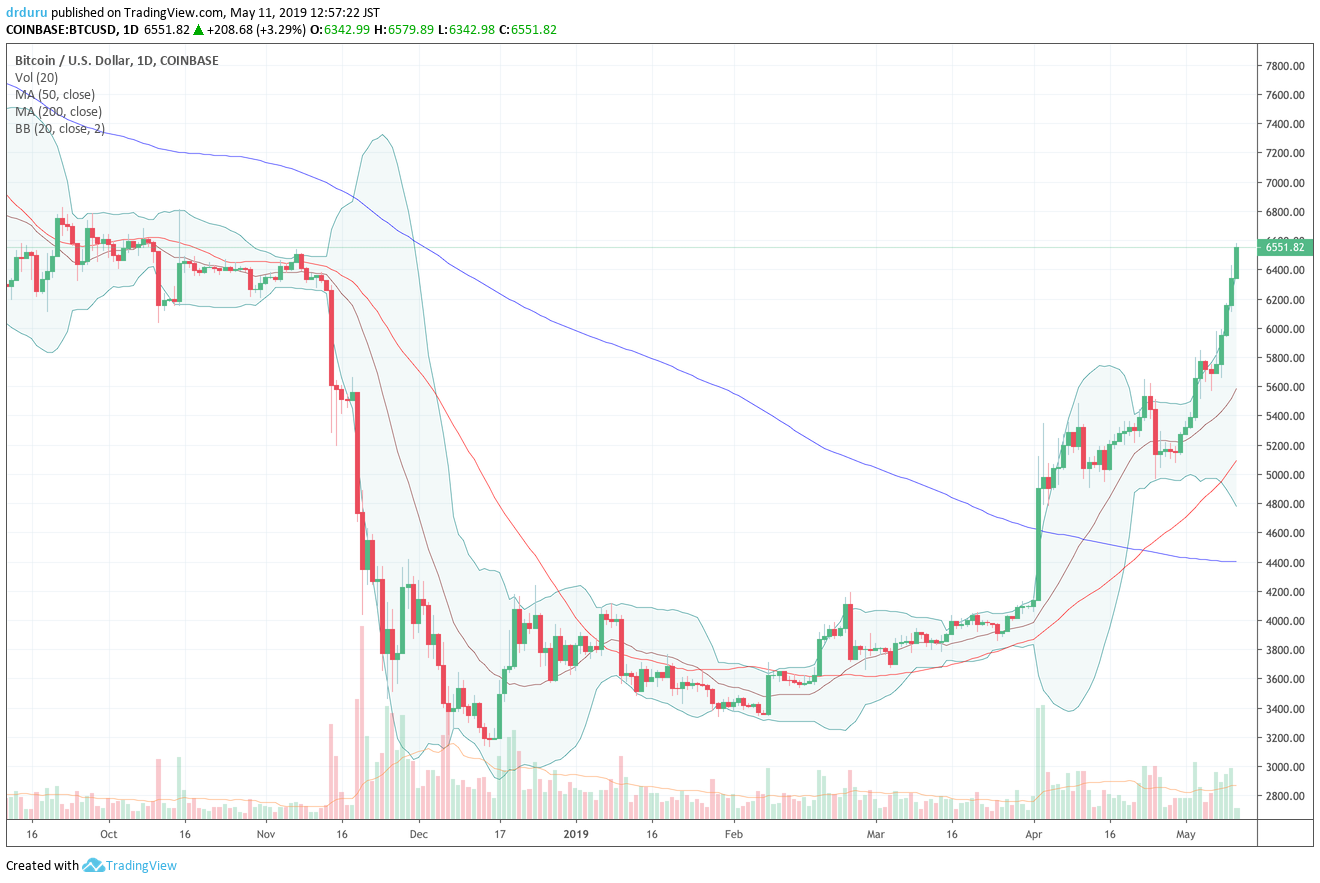 Google Trends
Sustained interest in Bitcoin underlines the upward price momentum. Search interest waned from last month's surge, but it did not drop back to levels prior to the price breakout.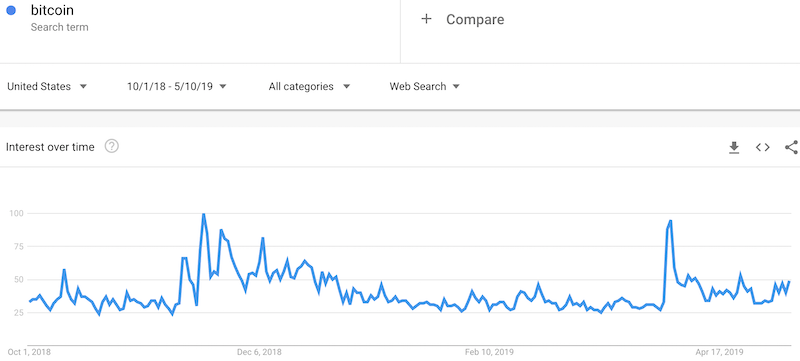 Notice however that interest is starting to pick up again. As interest increases, I will warily watch for a large surge of interest. Per the Google Trend price rules, an outsized increase in Google search interest at the same time as an extreme price move signals the imminent end of that extreme price move. I am hoping that when (if?) that signal comes, the subsequent pullback unfolds in an "orderly" fashion (as opposed to a complete collapse, for example). If so, I will look for a fresh entry point to add to my current BTC/USD long position – perhaps at the round number of 6000 or a test of the uptrending 20-day moving average (DMA).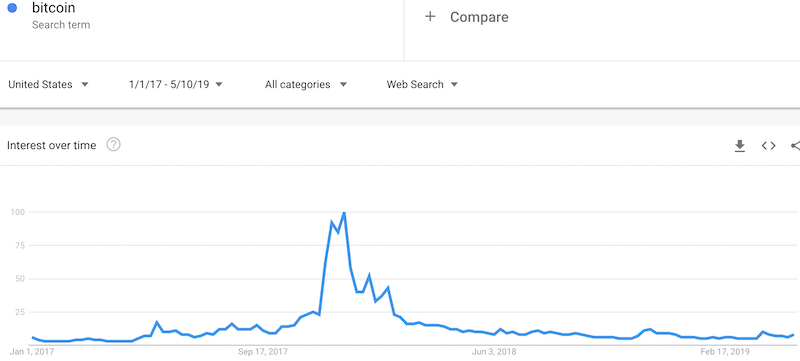 Be careful out there!
Full disclosure: long BTC/USD