It was a simple headline from the Wall Street Journal but enough to turn the tide for trade-sensitive plays: "U.S. Proposes New Trade Talks With China to Avert Tariffs."
The reported talks are proposed for later this month, but the market wasted no time in responding. In the world of foreign exchange, the U.S. dollar (DXY) weakened across the board. The Canadian dollar (FXC), the Mexican peso, and the Australian dollar (FXA) all benefited greatly. In particular, the bounce in the Australian dollar against the Japanese yen (FXY) took AUD/JPY right to its downtrending 20-day moving average (DMA) where I decided to take profits on my latest accumulated position.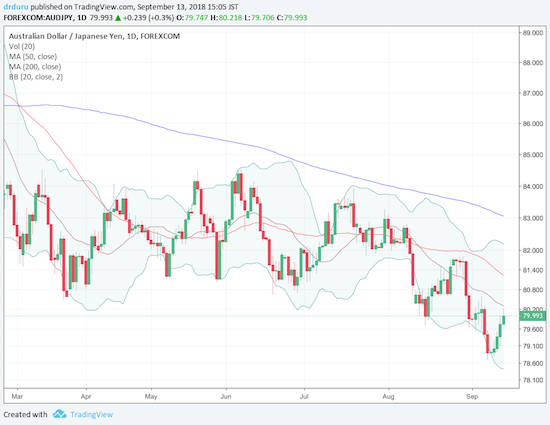 Source: Trading View
For the next round going long AUD/JPY, I will likely be slower to buy back in. After all, despite the presumed fundamental positives supporting the Australian dollar, the Aussie has descended back into the ominous technicals of broken support and new downtrends.
Since I am highly skeptical that the renewed call for trade talks with China will produce results, I made a play for a quick reversal by going long USD/CAD. Indeed, the next headline could announce a rebuff from the Chinese, a backtracking from the U.S. on these headlines, and/or China demanding pre-conditions that the U.S. will refuse. In other words, the potential for a follow-on downside surprise appears much higher than an upside one in the short-term.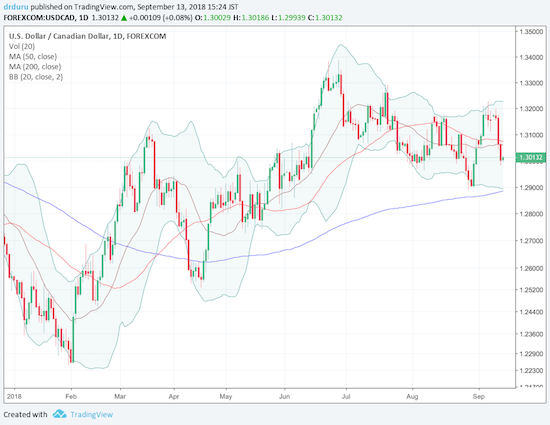 Source: Trading View
I am more torn on the Mexican peso. I have consistently looked for spots to fade USD/MXN; yet, I missed most of the latest fade because the currency pair's breakout above the 200DMA made me wary about the potential for a lot more upside. Now, USD/MXN's breakdown below that 200DMA has me wanting to fade again. Only my skepticism in the quick trigger reaction to the headlines keeps me on the sidelines. I will revisit my hesitation if USD/MXN manages to break down below its 50DMA.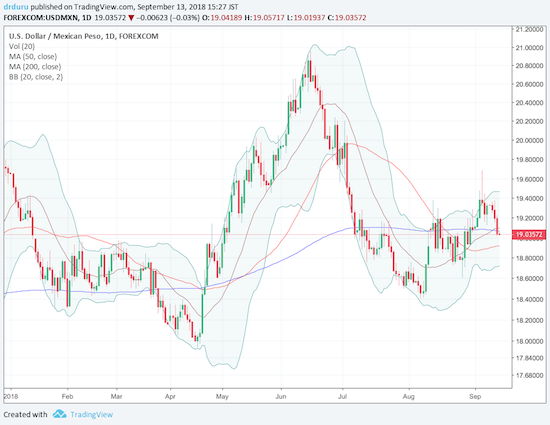 Source: Trading View
Beer kegs the latest product to be impacted by trade war from CNBC.
Be careful out there!
Full disclosure: long USD/CAD