Teucrium Corn ETF (CORN) soared on the day by 4.0% as commodities rallied across the board. The rally took CORN into its 50-day moving average (DMA) and an opportunity to take a profit on my trial run on short-term trades around my core CORN position. (I announced the buy here).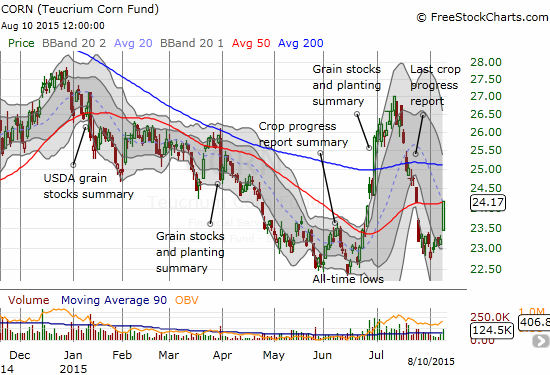 Source: FreeStockCharts.com
This first buy was attractive because it came after a complete reversal of strong buying power just the month before. Since the all-time lows in late May and mid-June, buyers and sellers have fought a major battle. Another retest of the lows opened a good risk/reward buy with a stop at new all-time lows. Moreover, I believe the worst of the fundamentals for corn are gradually receding, so I am sticking with a bias to buy the dips.
Given this rally was part of a larger move in commodities and not corn-specific, I will not hazard to guess how long this move will last. In a best case scenario for the short-term a run to the 200DMA is a good target for short-term traders.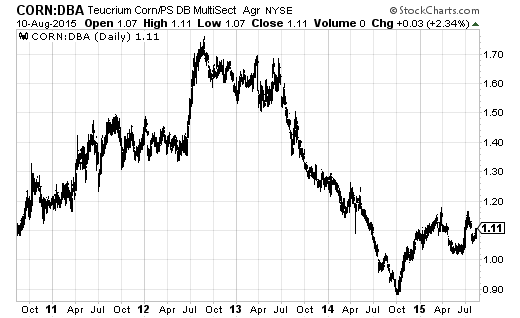 Source: Stockcharts.com
Be careful out there!
Full disclosure: long CORN