Sometimes an uptrend tells traders everything they need to know.
On May 22, 2017, I reviewed the results from my scan for stocks with relative strength during times of weakness in the S&P 500 (SPY). I lamented how last week's flash of selling did not provide any good buying opportunities. So I indicated my plan to just dive in and buy a first tranche on two of my top picks. IHS Markit (INFO) was one of them, and it looks like I may have been right on time.
INFO rose over 4% in after hours on news that S&P Dow Jones Indices will add the stock to the S&P 500 index to replace TEGNA Inc. (TGNA). TGNA in turn will get demoted to the S&P MidCap 400. Per S&P Dow Jones Indices:
"TEGNA is spinning off Cars.com in a transaction expected to be completed prior to the open on Thursday, June 1, pending final conditions. Post the spin-off transaction, TEGNA's market capitalization will be more representative of the mid-cap market space."
Now institutions which buy the indices will need to make adjustments which will include snapping up shares of INFO. The next test is whether the buying will hold. I will be watching closely to see whether the "post-index" gains get reversed. INFO reports earnings in another month.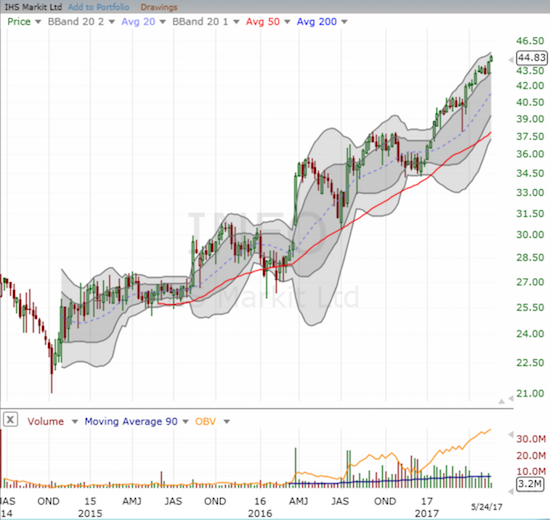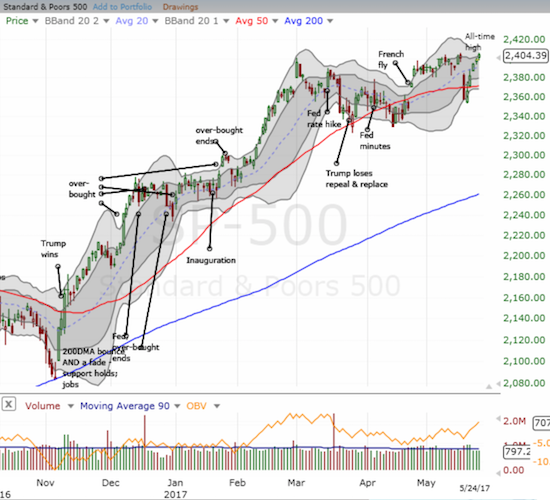 Source for charts: FreeStockCharts.com
Be careful out there!
Full disclosure: long INFO