Short interest in Jinko Solar (JKS) increased at its fastest pace ever, almost doubling in the two weeks from October 29 to November 15, 2010 from 1.1M to 1.9M shares. When I last pointed out the soaring short interest in JKS, I was hoping this increase was a contrary indicator based on what I thought was a stellar earnings report in early November. The market liked that report for two days, and it has been all downhill since then.
With shorts increasing, price decreasing, selling volume remaining stubbornly high, and technicals breaking down, the momentum is fully with the bears in JKS. I now have to assume that JKS could go much lower from here before some kind of resolution occurs to this downside momentum. I am suspending my plans to purchase a final tranche of stock and instead will be looking to protect/hedge the existing position. I will then wait out whatever bad news seems to be on the way. When/if this drama unfolds, I will decide whether it makes sense to continue hanging in there with JKS.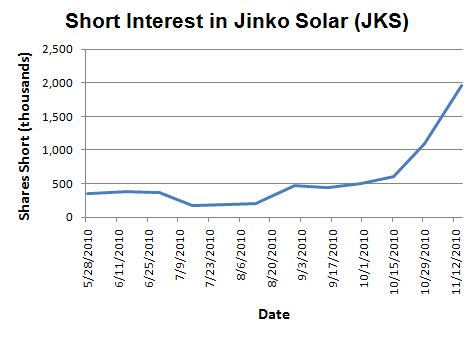 Source: NASDAQ.com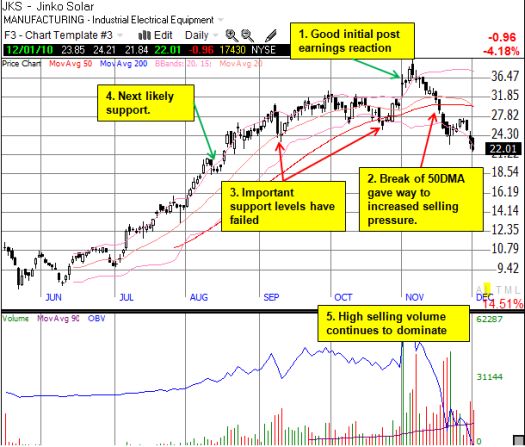 *Chart created using TeleChart:

Be careful out there!
Full disclosure: long JKS