The U.S. Senate approved the U.S.-Mexico-Canada Agreement (USMCA) trade agreement on Thursday, January 16th. That timing may mark a major milestone and turning point for the Mexican peso against the U.S. dollar (USD/MXN). The following day, USD/MXN sliced through the low of 2019 and hit a 17-month low.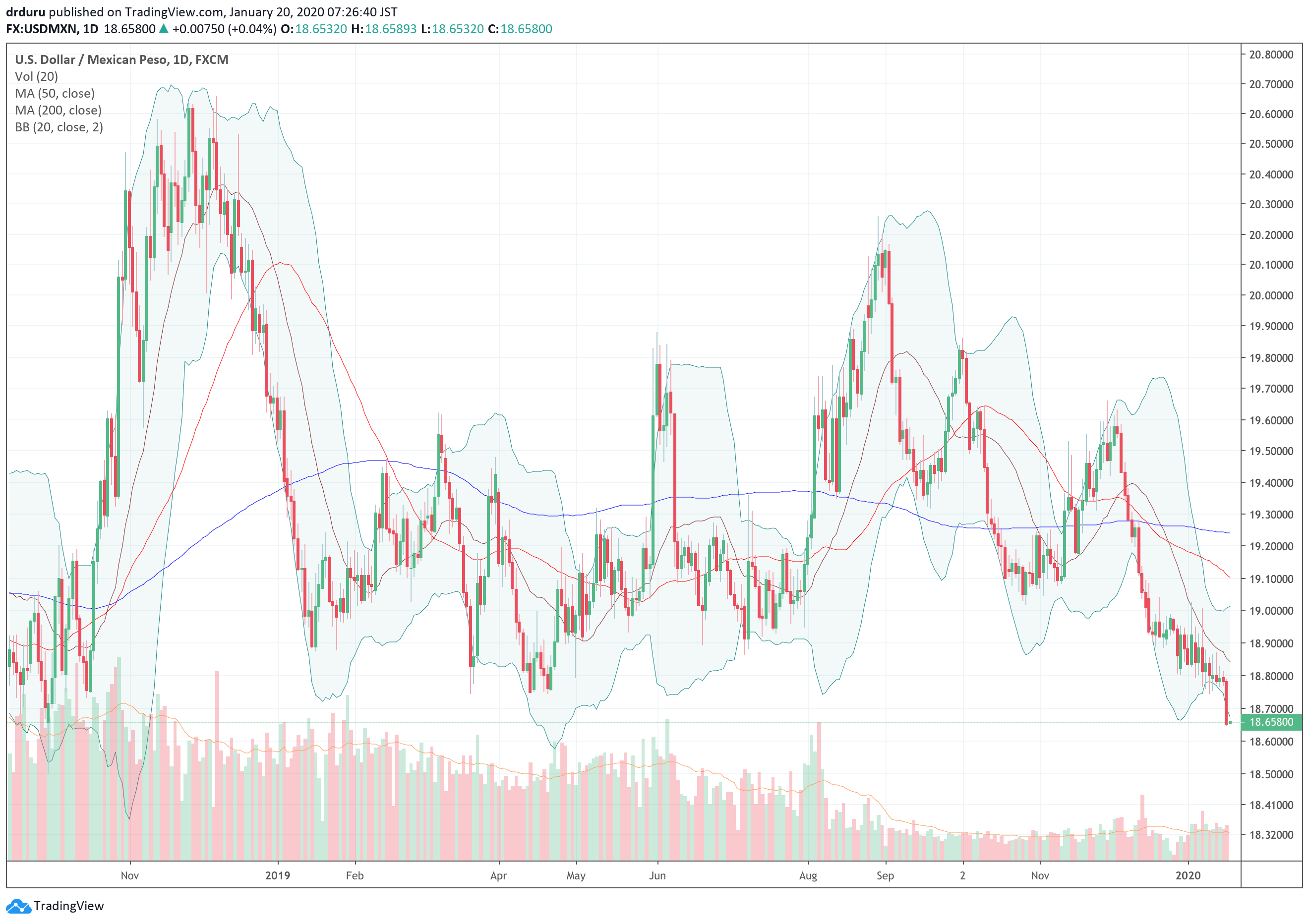 I have been bullish on the Mexican peso for several years, but I have yet to stick with my positions short USD/MXN. Instead, I have chosen to take profits in increments. Last week's trading action made me zoom out and take another look at USD/MXN.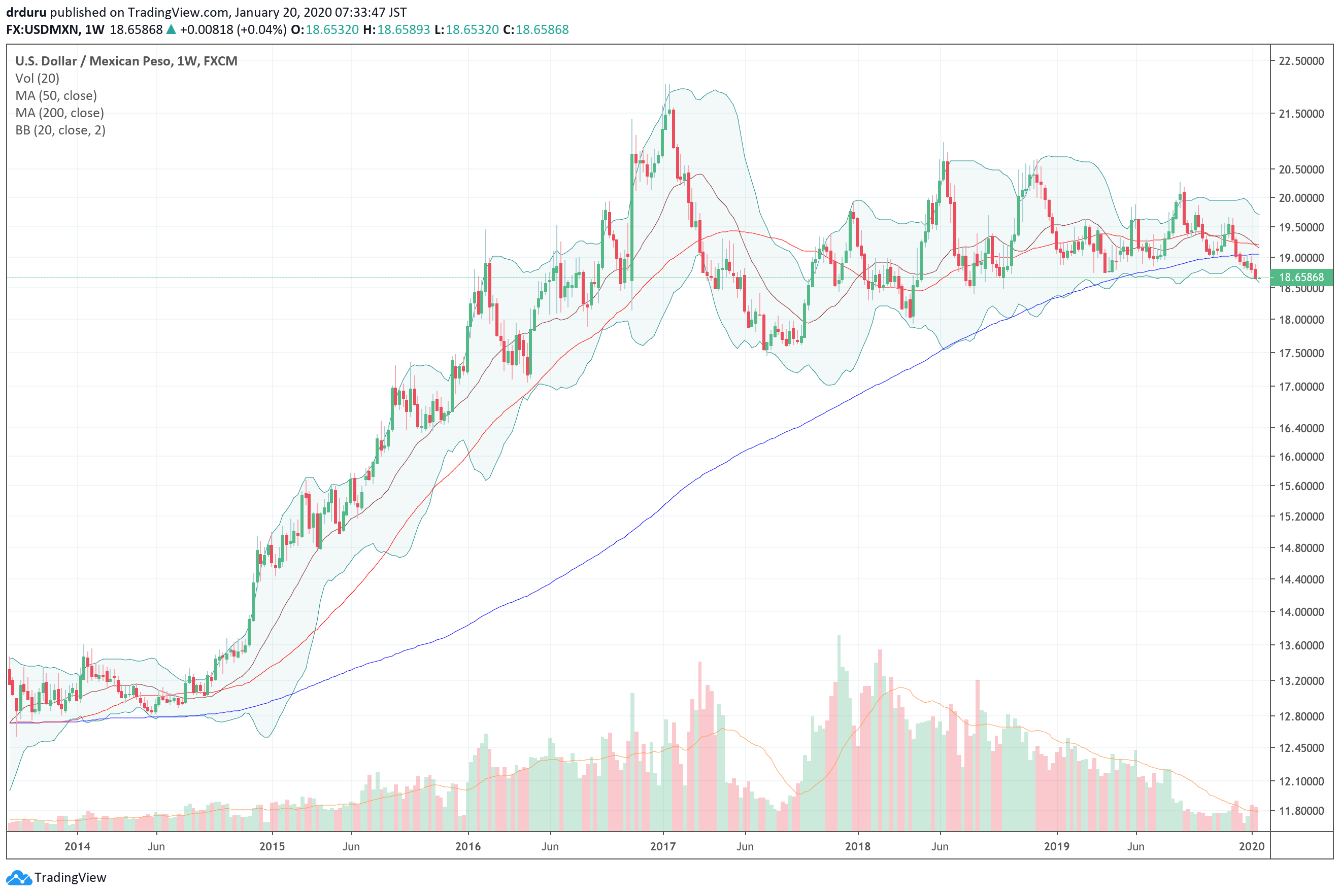 The weekly chart above shows USD/MXN peaked two months after the 2016 U.S. Presidential election. USD/MXN sold off from there for about 8 months. That run was part of my initial bullishness on the Mexican peso (it was also a time when I was still tracking equities and currencies that reversed post-election euphoria). Subsequent run-ups provided new opportunities to fade. USD/MXN has printed lower highs and lower lows since its September, 2019 peak. Put it all together and USD/MXN looks like it is "rolling over" into a confirmed peak (first below the April, 2018 low and ultimately the 2017 low). I will be trading accordingly. The currency market is anticipating a stronger Mexican economy ahead.
I am also bullish on the Canadian dollar (FXC), but the currency is not enjoying quite the same (relative) fortunes as the Mexican peso. USD/CAD managed to hit a 15-month low earlier this month, but rebounded sharply from there. USD/CAD was a lot lower in early 2017. I will remain patient on choosing points for fading USD/CAD rallies.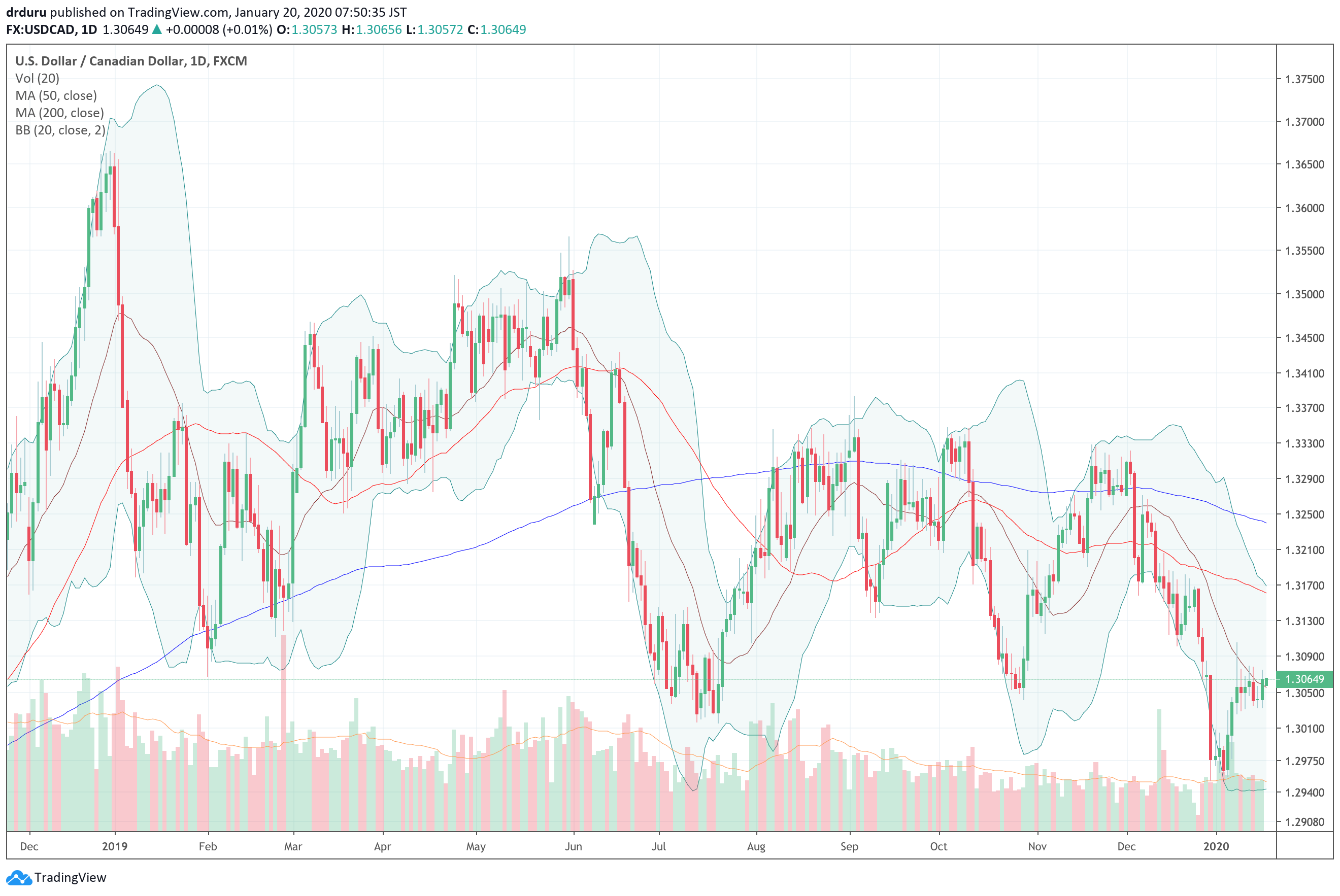 Adding to my bearishness on select U.S. dollar currency pairs is a U.S. dollar index (DXY) that is slowly fading. The 200-day moving average (DMA) is a critical pivot point for DXY. For 6 weeks, DXY has traded below the 200DMA. Since breaking out above the 200DMA in April, a dip in June is the only other time DXY spent time below the 200DMA as resistance.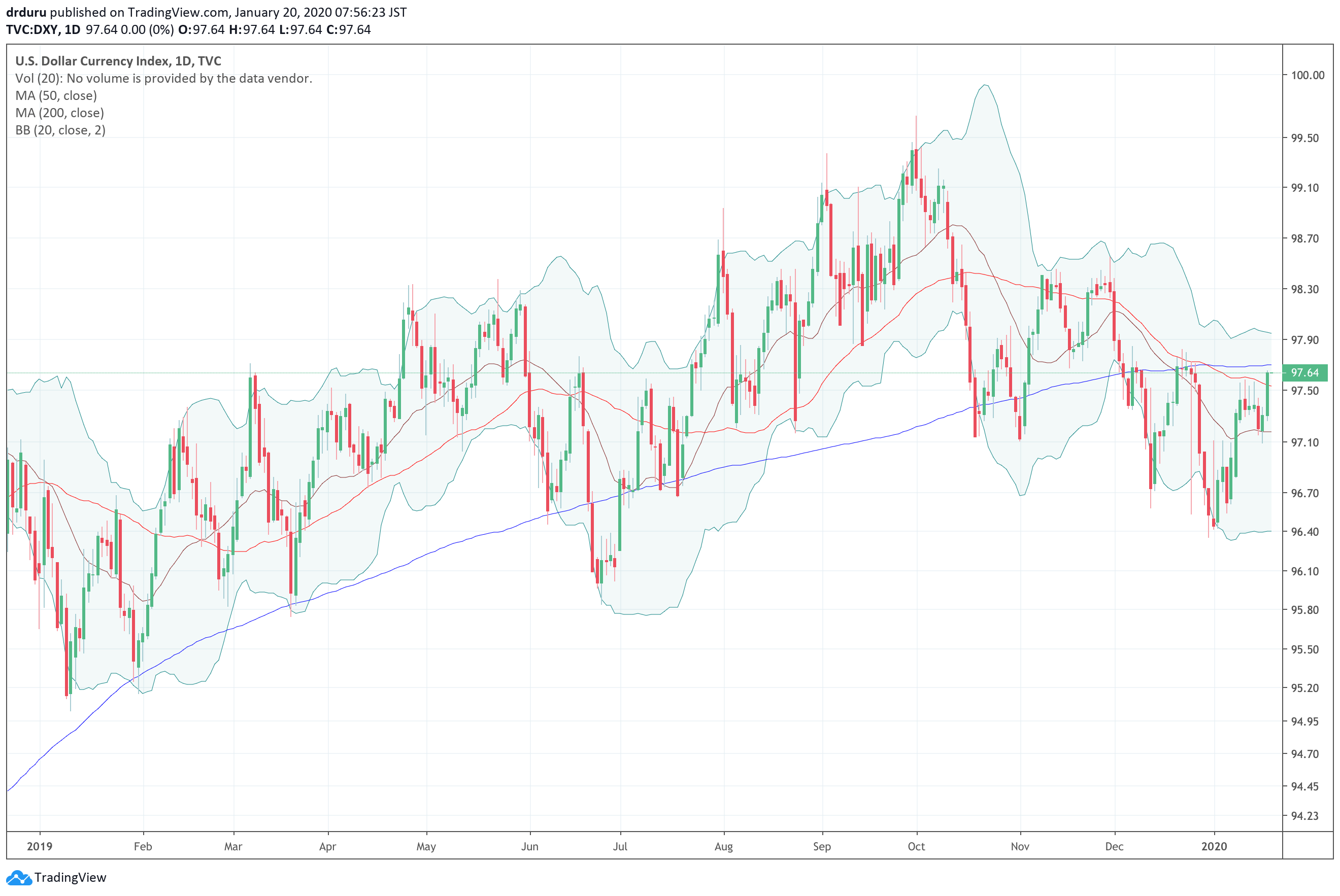 The struggles of the U.S. dollar index may become the most important signal in forex for 2020.
Be careful out there!
Full disclosure: long and short U.S. dollar pairs