Speculators are net bullish on the British pound (FXB) for the first time in almost two years.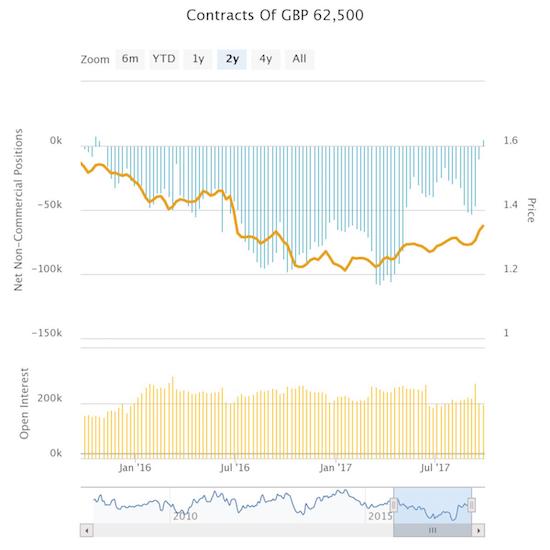 Source: Oanda's CFTC's Commitments of Traders
While the net long position is barely above zero, the flip of the script is still significant given how little time speculators have spent bullish on the pound since at least 2008.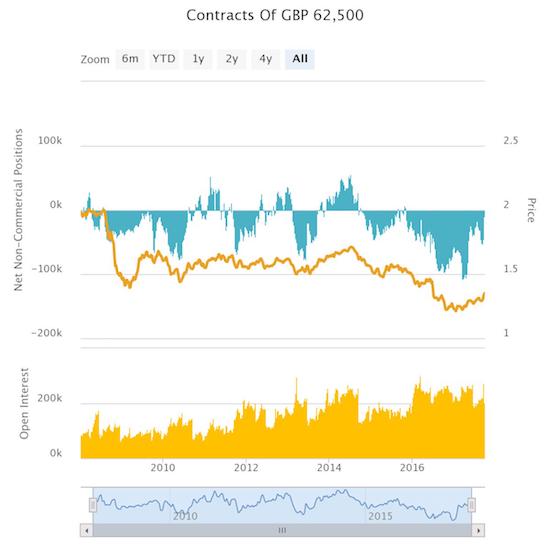 Source: Oanda's CFTC's Commitments of Traders
This bullishness is long overdue given the pound has generally strengthened against the U.S. dollar all year. Against other major currencies, like the euro, a resurgence started in early September and found confirmation in hawkish words from Mark Carney and the Bank of England (BoE).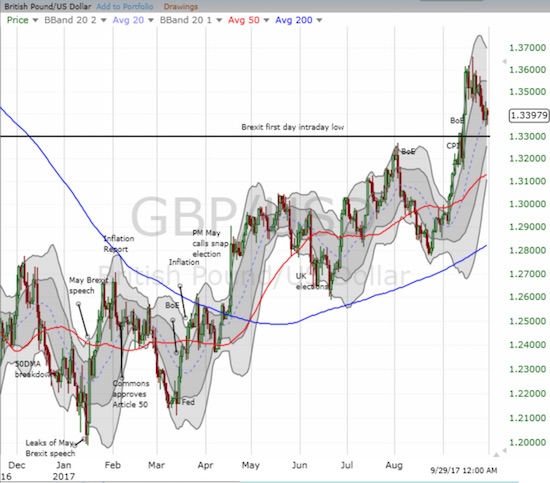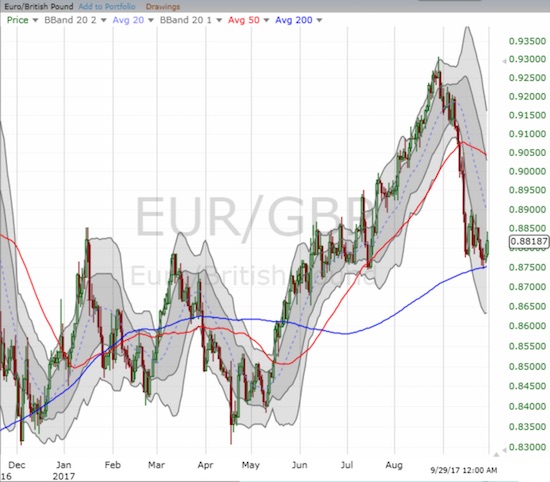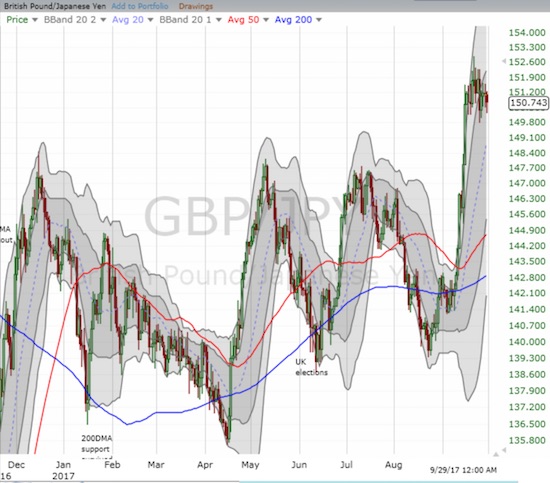 Source: FreeStockCharts.com

So the big question is whether traders can sustain this newfound bullish sentiment. As I have stated in an earlier post, I am skeptical that the Bank of England can cling to its hawkishness for long. However, I also do not like fighting momentum in the currency market without a very strong thesis to do so. For now, the path of least resistance is up for the British pound. That may not change until the Bank of England actually makes a decision on a rate hike at its next meeting. At that time, if the BoE fails to hike, the pound should sell-off steeply even if it claims its bias remains on the side of a rate hike. Even if the BoE hikes, I expect it to tone down its hawkishness and thus step the bullish tide on the currency. The UK economy can ill afford a currency that sustains a months long rally with the economic downsides of Brexit likely to come starting in 2018.
The next meeting of the Monetary Policy Committee (MPC) is a month away on November 2nd and will include the Inflation Report…
Be careful out there!
Full disclosure: long and short various currency pairs with the British pound