In one fell swoop, the Bank of England's (BoE) hawkish posturing flushed shorts out of the British pound (FXB). The net short position of speculators has not been this low ever since the latest wave of currency bearishness began against the British pound.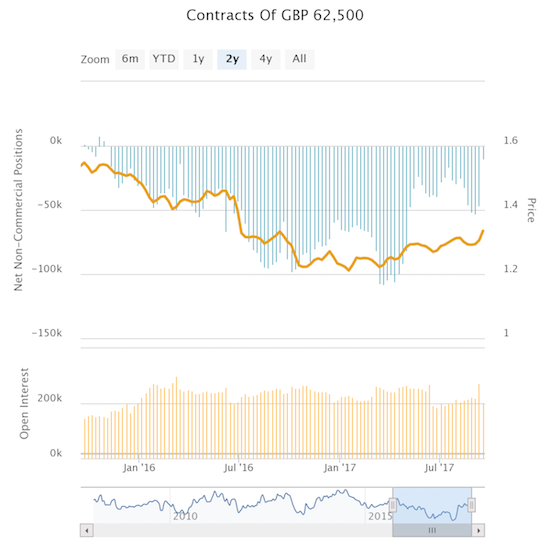 Source: Oanda's CFTC's Commitments of Traders
This rapid closure of shorts helps explain the rapid burst of strength in the British pound in the wake of the BoE's statement on monetary policy. While that week ended with another burst of strength, last week the pound failed to make much net incremental progress. This stasis means the coming week could prove pivotal in demonstrating whether the market is convinced that the BoE means business on future rate hikes. As I stated earlier, I am skeptical, but I have adjusted my trading strategy to the new momentum.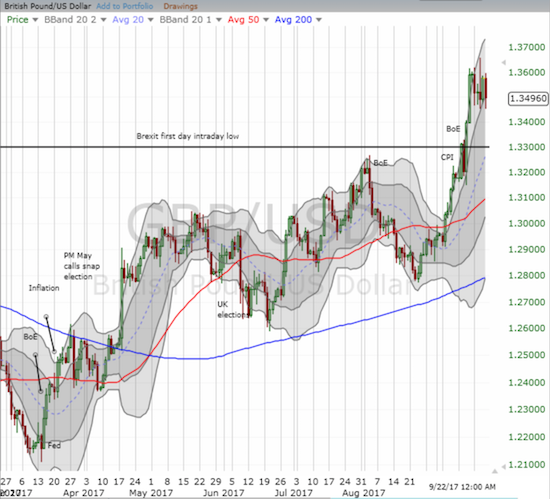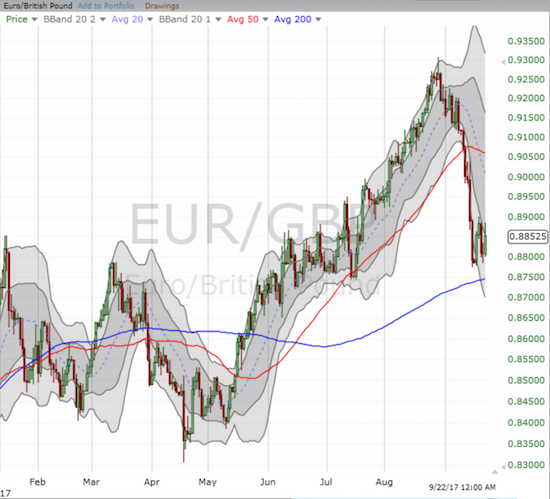 Source: FreeStockCharts.com

Be careful out there!
Full disclosure: long and short various currency pairs against the British pound