In early March, I provided the technical case for Groupon (GRPN) to soon test its post-IPO lows. Today, GRPN did just that in the wake of a devastating financial warning (for more details see "Brace For More Surprises: Groupon Restates Earnings, Reveals Weakness In Financial Controls").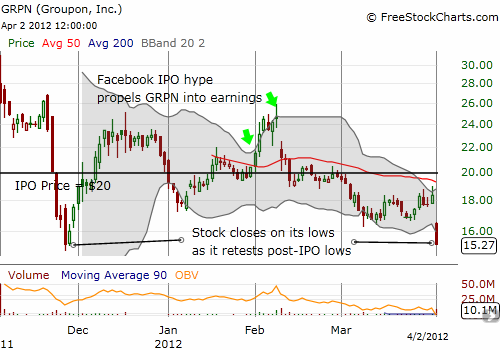 Source: FreeStockCharts.com
I am now expecting GRPN to soon print new IPO lows based on the close on the intraday lows along with the large selling volume on a day where the general market rallied strongly. The stock could even descend on a steady downtrend into the next earnings report. I decided to sell my April put options to lock in profits. I will likely re-initiate a position on any subsequent (relief) rallies.
Be careful out there!
Grer