The British pound continues to validate my bearish outlook on the currency.
The recent break below the 50-day moving average (DMA) continues to generate lower prices versus the U.S. dollar. A fourth retest looms of support that has held for over a year. I am doubtful it will hold up yet again given the last successful test occurred on what should have been a bearish event: the printing of more British currency with another round of quantitative easing (QE). Below this support line, little natural support exists on the way to a retest of 2010 lows.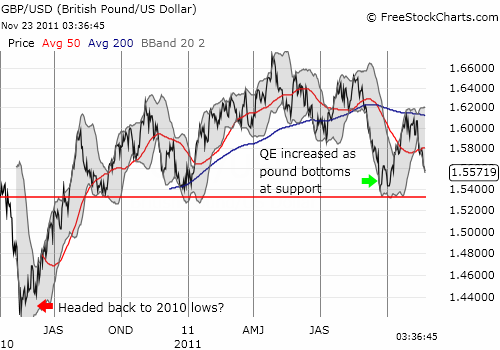 Source: FreeStockCharts.com
I will increase my bearish positioning against the pound if (once?) this major support line breaks.
Be careful out there!
Full disclosure: net short the British pound