JPMorgan Chase (JPM) began the week with all of its gains for 2012 erased in the wake of news of its hedging losses. JPM ended the week in the same place after having dropped as much as another 3.9%. The brief rally from the lows carried strong buying volume. This action looks like a temporary respite.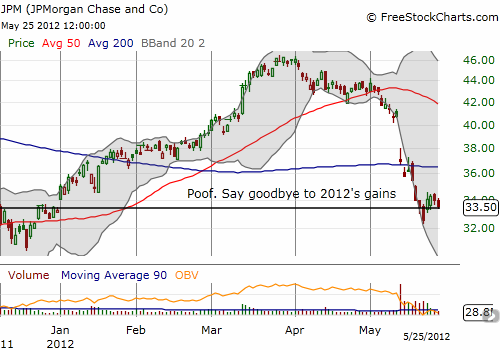 While JPM has broken down below its 50 and 200-day moving averages, the stock remains 16% above 2011's lows. I strongly suspect the market will press JPM into a retest of those lows. If those break, JPM could fall further much more quickly.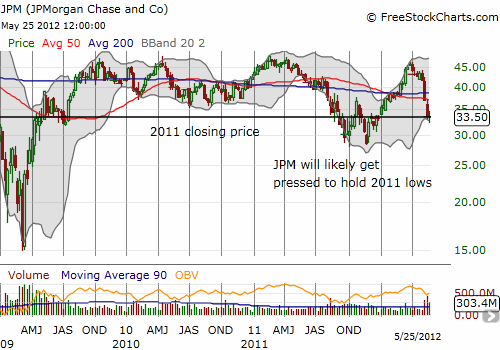 Source: FreeStockCharts.com
I think JPM will provide a good barometer of market sentiment. I cannot imagine the general stock market making much progress until traders and investors are finally ready to grant JPM a reprieve. We only need to look to Europe as a reminder of how bearish and negative sentiment directed at a nation's biggest banks signals more danger ahead. I for one and still bracing for news of hedging losses at other banks that are less able than JPM to absorb these body blows.
Be careful out there!
Full disclosure: no positions