Get Your Tootie Ramsey Doll While Supplies Last!
Oh to be a kid again!
A friend of mine was kind enough to send me the following picture from a Target in Albany, Oregon: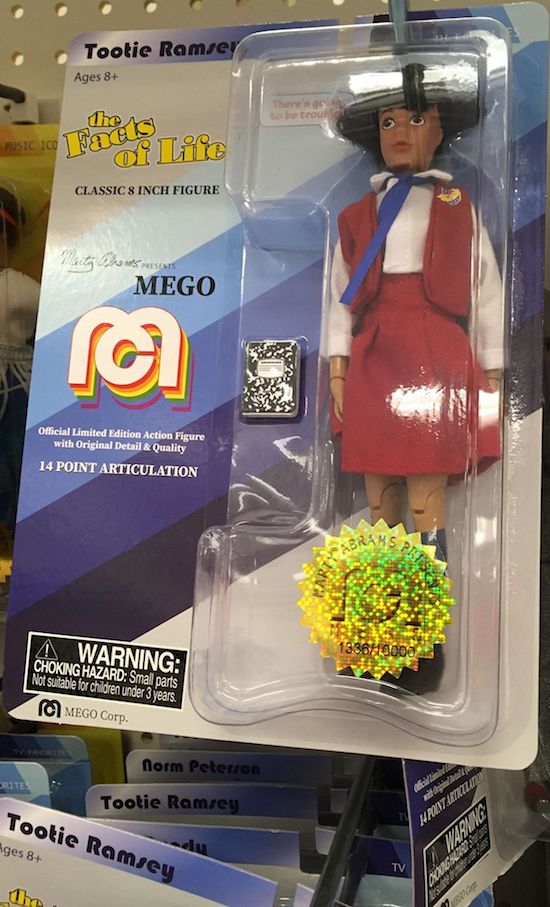 While the doll's face is not quite a replica of Kim Fields as a young child, I will give MEGO kudo's for stepping up to pay tribute to Kim's iconic character from The Facts of Life. You can order yours (for your favorite kids of course!) at Amazon.com. The doll is limited edition so it is a bit pricey. At the time of writing, your Tootie Ramsey The Facts of Life Classic 8″ MEGO Action Figure Re-Issue
goes for a cool $34.90.
I am accepting all pictures of your doll in action! 🙂