How to Renew Your Nigerian Passport (at the Atlanta, Georgia Consulate in the United States)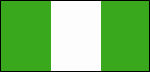 Renewing your Nigerian passport requires attention to detail and a LOT of patience. Be prepared...!
These instructions are based on my experience with
the Nigerian Consulate in Atlanta, Georgia
(address: 8060 Roswell Road, Sandy Springs, GA 30350 USA) on February 26, 2019. I thought I went completely prepared, but the entire process still took two hours.
The following checklist is based on my experience. Follow links for additional information.
Read through the ENTIRE set of rules BEFORE you apply or plan any trip to the consulate. You also need to read through ALL the public notices on the consulate landing page. My advice means scrolling and reading all the way down to the bottom of these pages. Also read through the latest news on Ngierian passports at the Nigerian Immigration Service website. In particular, Nigeria is rolling out a new passport format in 2019.
Once you are clear on the instructions, get your credit card and know the address in Nigeria you want to use. DO NOT make any plans to travel to the consulate until you finish your online application. The Immigration Service will automatically assign you an appointment date at the end of the application process. You can change the date for a $20 fee.
You are now ready to apply on-line. The electronic application is your only option. DO NOT go to the consulate looking to apply for a passport renewal!
Also note that it is pretty much impossible to get anyone on the phone at the consulate and voice messages will go unanswered. Innovate1 (call 315-203-8942), the service company that Nigeria uses to handle the passport application provess, is your main hope for talking to a human being about your application.
Once you finish your application, print copies of your application and application payment receipt. Print any and all other confirmation screens just in case you need them for some reason (remember, the application process is subject to change at any time, so think about being prepared for contingencies). Make two photocopies of the Nigerian passport you are replacing. You will need to submit one with your application (at the time of writing, this requirement is nowhere to be found on the consulate websites). I recommend waiting to sign your application once you are in the consulate and in the presence of a staff member - do NOT forget this step though!
Note your application ID and reference number. You will need one or both to check on the status of your application or to change your appointment date.
Plan your trip to the consulate so that you can arrive when the consulate opens (currently 9am, but confirm!). A security guard will check the appointment date on your application before letting you through the gate. Once in the consulate, turn left to check-in. Present the person behind the smoked glass your application, application receipt, and your current Nigerian passport. The staff member will hand your application back to you in a folder with a number on it and some information to fill out (name, phone number, email address). I also pulled a number from the overhead ticket dispenser...just in case. Remember, it can be hard to get clarity on the exact process in place.
Turn around and head to the bigger waiting room. Place your folder on the counter up front (if you can, confirm with the person doing check-in). A consulate staff member will take the folder for processing. You next wait for your number to get called. As people are called in, a staff member will appear and ask for people to reseat themselves according to their assigned number. Given this is a Nigerian process, at least one person in the waiting room will likely get testy or argumentative while you are there. If you are an experienced Nigerian, you know exactly what I am talking about. Just bear with things and stay calm and patient.
When your number is called, you enter a series of offices. The staff may not make it obvious what to do next (I swear they like messing with people!). Someone should ask for your number. If your turn is up, you go to the "biometrics" desk where staff will take a picture of you and take digital prints of both thumbs and pointer fingers. This person will also take your application, passport, and a photocopy of your passport.
Make sure you sign your application. Staff will give you a a copy confirming your application with the Nigeria Harmonised (ECOWAS) Electronic Enrollment System (misspelled at the time of writing). Before you leave, confirm that you have completed EVERYTHING and get an expected completion date if possible.
If everything goes well, your renewal process should take no more than two hours. However, plan as if you might be there all day. Make sure you have a contignecy plan for returning the following day in a worst case scenario. When I renewed my passport I saw one desparate guy who was trying to finish right before his departing flight. I also overheard someone from Texas who had already been in Atlanta for two nights.
If you want the consulate to mail your new passport, bring a pre-paid UPS envelope addressed to yourself. If you forget, there is a business center called Edventure Nigeria Passport and Visa across the parking lot from the consulate that can sell a prepaid envelope to you. The service center can handle an assortment of passport and visa needs as well. Edventure charges $1 per page for photocopies.
GOOD LUCK! And I hope you enjoy your next trip to Nigeria!
Important Links:
(Last updates: December 24, 2020)