Kim Fields On Real Housewives of Atlanta: "I'm Done" Like Brett Favre and the Jets
I ALMOST missed it!
But after listening to Kim's interview on the Ricky Smiley show again, I realized that at the end, Kim suggested she will NOT return for a another season of the Real Housewives of Atlanta!
When asked whether another season was in store for her, Kim responded that it feels like Brett Favre and the New York Jets: "I'm Done." For you who do not follow the National Football League (NFL), Brett Favre is one of the all-time great players at quarterback who finished his career with the Jets after a long and storied career with the Green Bay Packers and then a stint with the Minnesota Vikings…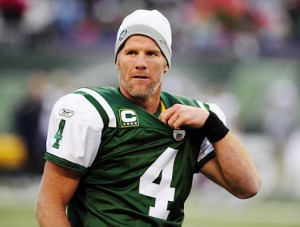 Source: Daily News
Apparently, Kim's mother, Chip Fields told her to get in and get out.
Kim explained she did the reality show for the experience. It was a genre she had been asked to do before, and she finally found a way to do it that made sense for her, her team, and her family. She called it a great experience, but I honestly cannot understand how all that drama made sense for her. Tell us more Kim! 🙂
Here's to bigger and better things…like Dancing with the Stars!